What is a 24 Hour Plumber?
A 24 hour plumber is a plumber or plumbing company which offers service at all hours, rather than during limited business hours. These plumbers are also known as emergency plumbers because they can respond to plumbing emergencies at any time. Typically, the services of such a plumber are extremely expensive, and people usually try to avoid using such services unless the situation is critical.
Classically, plumbers, electricians, and similar tradespeople have set hours during which they work. Customers can call for an appointment, and a plumber may rearrange a schedule to accommodate a serious problem, but customers cannot receive service when calls fall outside of established business hours, unless by prior arrangement. For example, a plumber may agree to work on a Saturday to finish a job, commonly charging a premium price for it.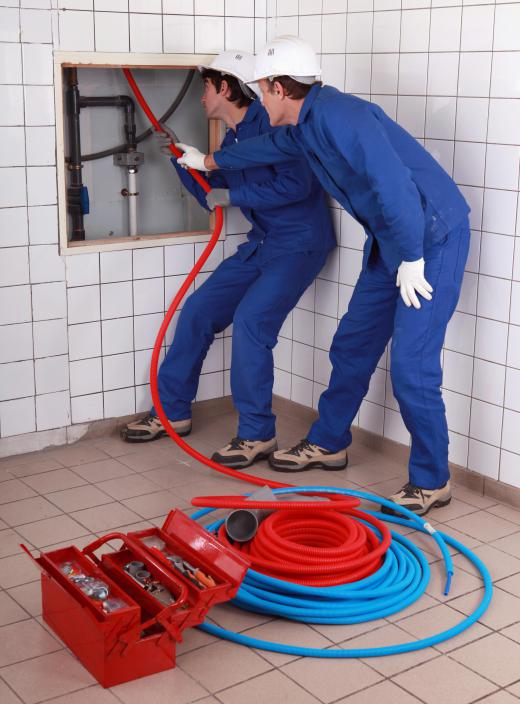 At a 24 hour plumber, services are available at all hours. People usually call such a service when they have a plumbing emergency which cannot wait, such as flooding pipes which will cause structural or property damage if they are left until regular business hours. The 24 hour plumber can respond quickly, addressing the situation to get it under control and making recommendations for any additional work which may be required.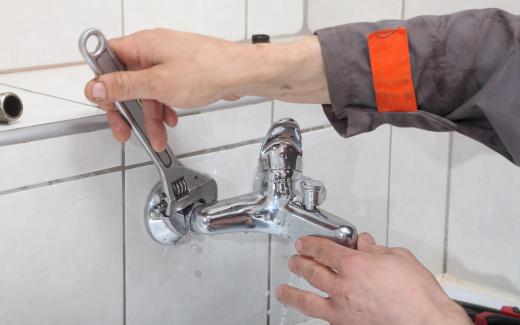 People usually do not have a plumber out after hours for routine plumbing work, because of the added expense. However, they may use a plumber who offers 24 hour service for all of their plumbing needs because they prefer to work with the same tradesperson as much as possible. Plumber Joe might, for example, be scheduled to replumb and install a sink during a kitchen remodel during regular hours, and he would also be available for after hours plumbing needs if something went wrong.
Landlords and tenants alike can benefit from having the phone number of a 24 hour plumber handy, although tenants should make an effort to contact landlords or property management companies first if they have problems. Some things to think about when selecting a 24 hour service include local reputation, average fees charged, and services offered. It is a good idea to plan ahead, rather than seeking out a 24 hour plumber in the phone book at three in the morning when a major plumbing problem is ongoing.
Some local plumbing companies will offer 24 hour service, although they may not advertise it, so people who are happy with a particular plumber or company may want to ask if they have an emergency phone number.
AS FEATURED ON:
AS FEATURED ON:







By: auremar

24 hour plumbers may be called upon to rout the pipes at a public facility.

By: sima

A 24 hour plumber may be called on to fix a leaking fixture.

By: auremar

The cost of a 24 hour plumber is often more in an emergency situation than when an appointment is scheduled in advance.