How do I get Plumber Work?
Getting work as a plumber is a matter of promoting yourself and building a reputation that will help bring clients to your door. This is not a process that happens overnight. New plumbers often go through a period where business is initially slow, but picks up over time as people in the community come to know and trust both the work and ethics of the new plumbing professional.
One of the first ways to go about getting plumber work is to print business cards. Make sure to include your basic contact information, including the hours you are available to provide plumber service. Ask friends to take a few cards and share them with others who may need your services. At the same time, make it a point to drop the cards at cafes or other places you frequent.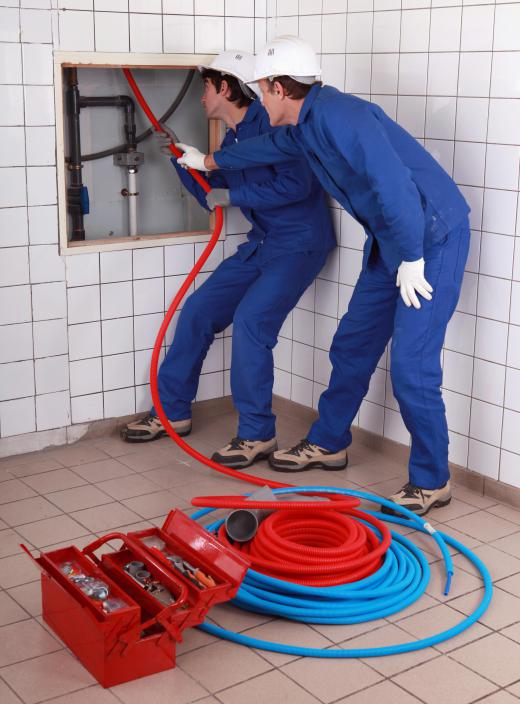 Look into free advertising opportunities that will get the word out about your ability to do plumber work. Many supermarkets have a bulletin board near the front of the store where shoppers can post information about professional services available in the community. Post a flyer at these free sites. Don't forget to tack a few business cards to the bottom of the flyer; this will make it possible for interested parties to grab a card and contact you when they need plumber work done.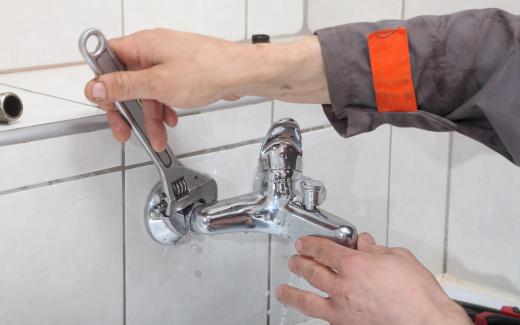 Free online advertising is also helpful in obtaining plumbing work. Add your contact information to free advertising sites, as well as sites that rate local business services. Many people looking to hire a plumber turn to the Internet these days, and use these sites to find the right local plumber to do a specific type of plumber job. You can also create a free web page listing the plumbing services you offer and add it to your listing on these free sites.
Along with the free advertising, do some social networking by joining a local plumbers union. Often, people who are not sure who to call for plumbing work will contact the union and inquire about local plumbers. Callers are often redirected to a list of local members posted on the union's website. You may also pick up some referrals from other union members if you make it a point to participate in union activities.
Joining the local Chamber of Commerce is often a good idea. Your name is listed among the members on the chamber's website, as well as included in the annual printed directory of members. If you attend chamber events regularly, you may pick up some plumber work from other members, simply by being in the right place at the right time.
Don't forget paid advertising as a way of getting your name in front of potential clients. Radio advertising is a viable option that often provides excellent results for the cost. Small ads in local newspapers and other publications will also increase your visibility and help you to build a clientele over time. An ad in the local telephone book still has the ability to generate new clients, especially among clients who don't use the Internet often.
Keep in mind that no matter how you solicit plumber work, you will only be successful if your customers are happy with the results. Make sure that every job you do is professionally completed, both in terms of the quality and the timeliness of the work. Doing a great job in the amount of time you promise the client will create positive word of mouth that no amount of advertising and promotion can ever match.
AS FEATURED ON:
AS FEATURED ON:







By: auremar

Plumbers may be called upon to rout the pipes at a public facility.

By: sima

A plumber may be responsible for installing water fixtures.

By: Quinn Dombrowski

Many supermarkets have a bulletin board near the front of the store where shoppers can post information about professional services available in the community.

By: auremar

An apprenticeship offers hands-on experience under the tutelage of a more experienced professional.