What is a Registered Plumber?
The term "registered plumber" is used to refer to a plumber who has filled the requirements to register with a professional or governmental organization. When a plumber is registered, it means that he or she is has met some basic skills standards, and that the plumber has a commitment to excellence. In addition, it can mean that a plumber intends to operate within the law, fulfilling requirements from government agencies which pertain to licensure, which means that members of the public have some protections available by using the services of a registered plumber.
In the United Kingdom, only members of the Chartered Institute of Plumbing and Heating Engineering (CIPHE) are allowed to call themselves registered plumbers. Members of the group agree to adhere to rigid professional standards which include ethical standards and standards of training. Using a registered plumber assures people that they will receive a high level of professional service. CIPHE maintains records on its members, allowing people to use it as a resource to locate plumbing professionals.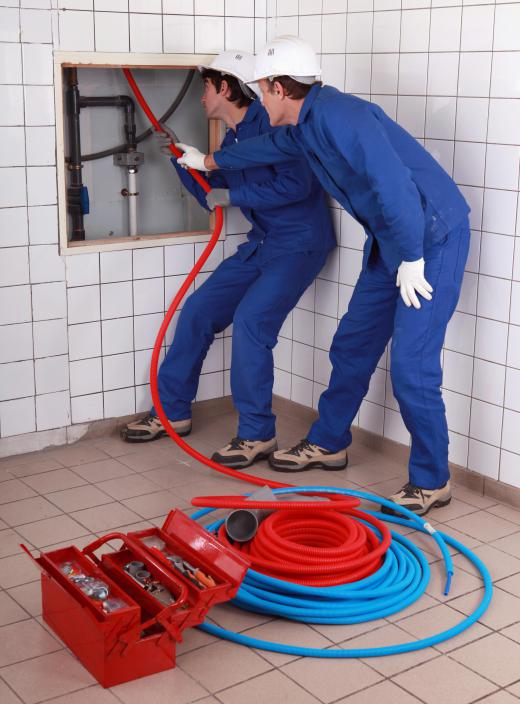 CIPHE is part of a larger group of professional organizations which handle many aspects of the building trades. These groups work together to maintain high professional standards in the building trades, and to ensure that building codes are respected by members of the building trades. Using registered professionals ensures that contracting work is accomplished legally by people who have demonstrated competence in the field.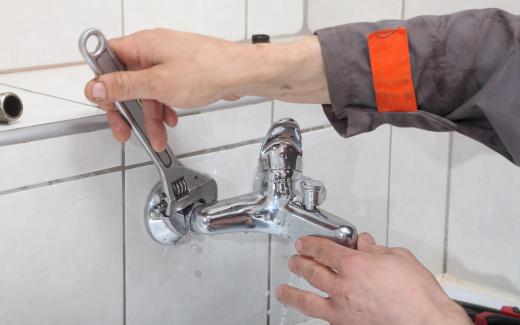 In other regions of the world "registered plumber" may mean simply that a plumber is registered as a member of a particular organization, or that the plumber is registered with the appropriate government agencies. When determining whether or not a plumber is registered or licensed to practice, people can ask for a registration number, and for the name of the organization or agency the plumber is registered with, to determine the meaning of the certification.
Membership in a professional organization is meaningless without knowing the standards of the organization. For example, if membership requires bonding, insurance, and demonstration of completion of studies in the plumbing field, being a registered plumber carries some weight and professionalism. If, on the other hand, people only need to pay a fee to belong, membership is not as meaningful, because a plumber may lack proper licensing, skills, or financial coverage, which could become a problem if an issue arises with the plumber's job performance. Lack of registration with the government may also mean that people have limited options when it comes to complaining about poor service.
AS FEATURED ON:
AS FEATURED ON:







By: auremar

Registered plumbers must spend time in an apprenticeship.

By: sima

Registered plumbers must be familiar with local building codes.

By: auremar

In the United States, the term "licensed plumber" is more commonly used.