Fiberboard is an engineered wood product made with chips of wood and a binder. The fibers of the wood align to create a tight, even network that is minimally susceptible to movement and swelling in damp conditions and temperature changes. A number of products can be made with this material, including custom components. It is also known as medium-density fiberboard, to distinguish it from a related material called particleboard, which is less dense. On the other end of the scale masonite or hardboard is a stronger product.
To make this product, wood chips are milled to generate long cellulose fibers. Technically, other cellulostic materials can be used to make fiberboard, but wood is usually preferred. This is mixed with a binder that can act to glue them together in a solid mass. Historically, formaldehyde-based glues were commonly chosen. Concerns about environmental sustainability and human health have led some producers to use alternatives for safer products.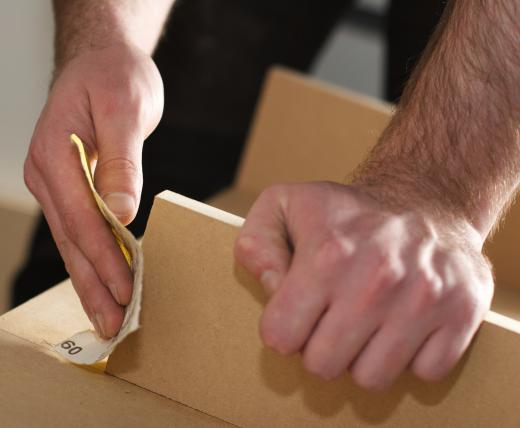 One use for fiberboard is in cladding, in which case it may be protected with a layer of sealant. It can be applied under shingling, siding, and other materials on the side of a house or in the first layer of a roof. In addition, the material makes excellent sound insulation. Specifically engineered materials are designed for use in soundproofing and similar applications where people want to deaden sound or reduce the transmission of sound. Shared walls in apartment buildings, for example, can benefit from a fiberboard layer so neighbors can't hear each other.
Furnishings can also be made with this material. It is not very attractive, and wood veneers may be added to make it less visible. Fiberboard can also be used as a base for projects that will be upholstered or otherwise covered; some car components like rear window trays have a base made from this product, for example. It cuts and forms easily, holds shape well, and should not distort in varied temperature and climate conditions, which makes it highly suitable to these applications.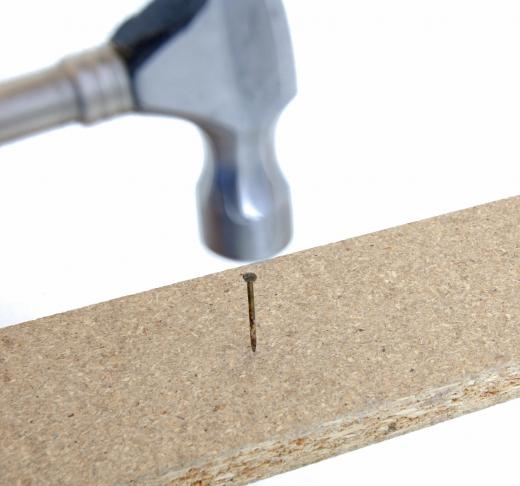 Home supply stores may carry fiberboard sheets, typically offering a range of products for different applications. When selecting a product it is important to consider the intended use and any extra features that might be desired, like a layer of sheeting to protect cladding. If it is going to be used indoors, it may be advisable to purchase a formaldehyde-free product to limit toxic gas emissions.
AS FEATURED ON:
AS FEATURED ON:







A man working with medium density fiberboard.

A person cutting fiberboard.

A nail being driven into a piece of fiberboard.

By: vivat phuakladprao

Melamine covered fiberboard.