What is Aerated Concrete?
Aerated concrete is a product that is produced by adding different types of ingredients known as constituents to the overall mix that trigger a chemical reaction and lead to the formation of gas bubbles within the concrete as it cures. The most common example of this type of concrete is known as autoclaved aerated concrete. This particular approach is often helpful in building projects, since the result of the chemical reaction makes the product capable of providing superior insulation.
One of the more common constituents or ingredients that is added to form aerated concrete is aluminum powder. The presence of the powder in the mixture creates the interaction that leads to the creation of the tiny bubbles throughout the concrete. The end result is that the density of the concrete is decreased, not unlike the use of yeast helps to reduce the density in different types of baked goods. At the same time, the lower density does not weaken the concrete. Instead, the cured product is strong, resilient and capable of holding up in a number of different climates.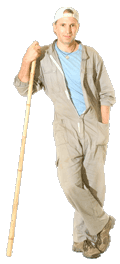 The main benefit of aerated concrete as a building product is the amount of insulation that it brings to the finished structure. The expansion caused by the presence of the aluminum powder allows the concrete to perform in a manner that is not unlike insulation in a wall. As a result, the concrete aids in keeping the interior of the structure at a more constant temperature and humidity level, even if the weather outside is decidedly uncomfortable. The sturdy nature of the concrete also means that maintenance of the structure is decreased, often requiring little more than sealing the concrete then applying paint or some other type of wall covering to achieve the desired look for the home or workplace.
Aerated concrete, in the form of autoclaved aerated concrete, is generally considered to have been developed in Sweden during the early years of the 20th century. Since that time, this form of concrete has been utilized in building projects in a number of European nations. Toward the end of the 20th century, this particular approach to mixing concrete began to see use in the United States. At present, aerated concrete including aluminum powder as part of the mixture is continuing to gain ground in many other parts of the world, owing to the fact the product is relatively inexpensive in comparison to other building materials, and the excellent insulation properties of the finished product.
AS FEATURED ON:
AS FEATURED ON:







Worker