What is a Concrete Shell?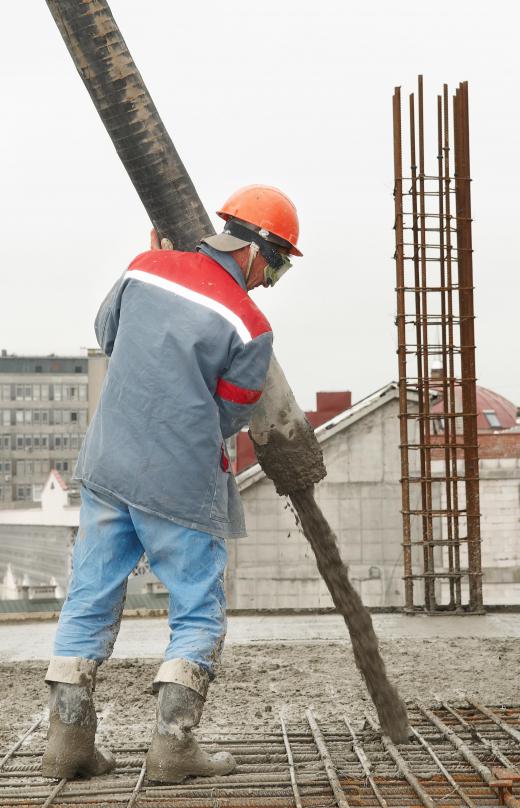 A concrete shell, also know as thin shell concrete, is a structure that consists of steel-reinforced cement. It is a sturdy and durable style that began to grow in popularity in the early 20the century. The concrete shell design has been used for a wide array of facilities, from sports arenas and performing arts venues to military structures and boat hulls.
There are several different styles of concrete shell, including the dome, the barrel shell, and the folded plate. They can be elaborate or utilitarian, depending on the intended use, construction budget, and weight and space requirements. For the most part, these structures do not have buttresses on the exterior or interior supporting columns.
As the structure often must provide its own support, it is important that concrete shells be carefully designed for proper weight distribution, durability, and stability. The structures can be made either from panels that are cast at the construction site or from delivered, pre-cast panels. In some cases, thick steel ribs or bars provide extra support for the panels. Other kinds of concrete shell structures are made of foam and reinforced with concrete poured over the top.
Concrete shells date back to ancient times. The earliest known structure of this kind is the Roman Pantheon, which is believed to have been built around AD 125. As an indication of the durability of this kind of building, it is still standing today.
A pair of German engineers developed the first modern concrete shell roof design in the early 1920s. Over the next two decades, the style spread to other nations, first throughout Europe and then to the United States of America and Australia. Some famous concrete shell structures include The Sydney Opera House in Sydney, Australia and the Hershey Sports Arena in Hershey, Pennsylvania.
The use of concrete shell design eventually declined in popularity, mainly due to changes in architectural style and the rising cost of steel for roof supports. Some builders challenge the notion that concrete shells have become too expensive to construct as the cost of cement tends to be lower than many other kinds of building materials and thus balances the higher cost of the steel element. There are also new technologies, such as the ability to pump concrete to the upper reaches of the structure, which are believed to lower the time, effort, and cost required to complete a concrete shell project.


By: Kadmy

Concrete shell is reinforced with steel.

The Sydney Opera House is known for iconic architecture that incorporates concrete shells.