A steel frame is a structural system used for constructing residential or commercial buildings. The steel frame serves as an alternative to traditional wood framing, and offers a number of advantages to both builders and buyers. The metal frame forms a skeleton to support the remainder of the building, including roofing, siding, and other finishes. While steel frame construction has become the most popular commercial building technique, it has yet to become mainstream in the residential construction industry.
The materials and techniques used for building steel frame homes differ greatly from those used to build commercial structures. Commercial builders often rely on classic techniques for building skyscrapers, which are based on a frame built from steel beams and columns. The classic I-beam features heavily in this design, and is supplemented with smaller steel trusses and joists. Roofing and floors are often made from corrugated metal, and floors may be topped with concrete for added strength. The different steel frame components are held together using heavy bolts and welding techniques.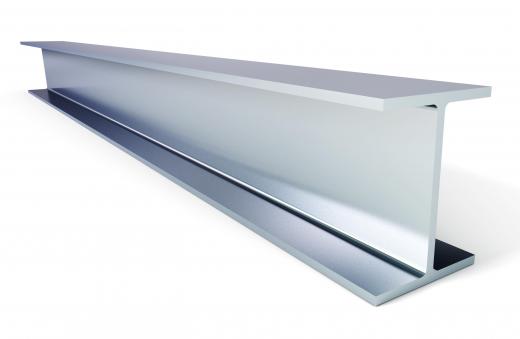 Residential steel framing often relies on light-gauge materials and building techniques. The structure is composed of sheet metal studs, track and channels, which are fastened together using nails or screws. Floors may consist of corrugated metal, or may rely on traditional wood framing or concrete. This technique may also be used for light-commercial facilities, such as small office buildings or single-story facilities.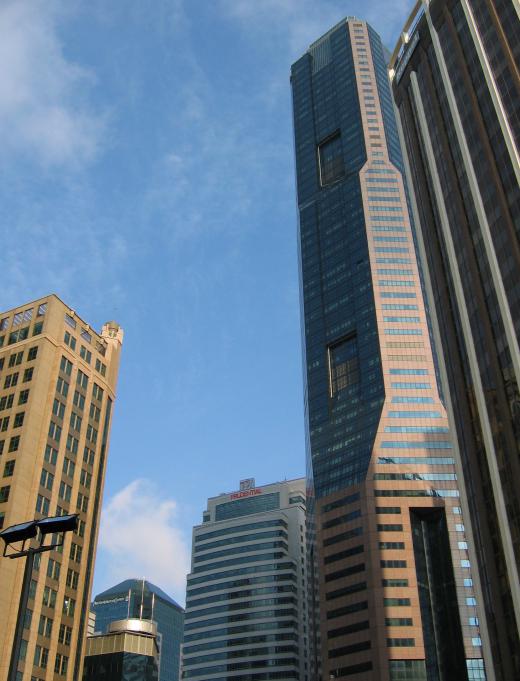 Steel framing offers many advantages to builders, including less waste and pre-fabricated materials that minimize cutting and measuring in the field. Unlike wood, steel framing won't rot, twist, or warp, and is naturally resistant to fire and pests. These qualities result in a much stronger and more durable structure that is likely to outlast one built from wood. The added strength of the steel frame also allows builders to construct larger, taller, and more elaborate buildings. Steel construction also results in near perfect walls, with fewer of the flaws and waves commonly associated with wood framing.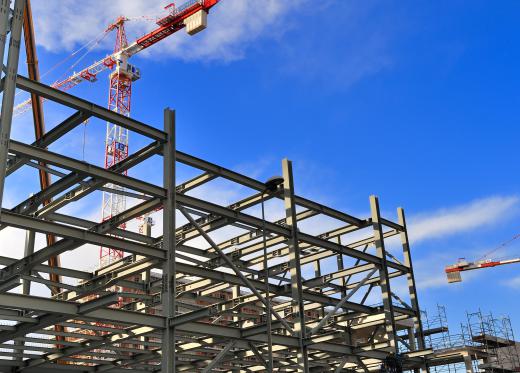 Despite its many advantages, steel frame construction is often eclipsed by the popularity of wood framing methods. Compared to wood, steel framing is much more expensive in terms of material costs. It also requires different tools and techniques, which could prevent some companies from switching to this method of building. It can also make building steel structures more expensive for builders who must invest in new tools and equipment. Finally, most building codes focus on wood framing, which means little guidance for those planning to attempt steel framing techniques.
AS FEATURED ON:
AS FEATURED ON:







Steel I-beam.

By: Pei Lin

Skyscrapers are built on a frame of steel beams and columns.

By: frenk58

Steel frames provide structural support for tall buildings.

By: anekoho

In buildings, steel frames are often made by welding separate pieces of metal together.

By: Kybele

Steel frame components can be shaped out of steel sheet metal.