Steel framing is a construction technique that uses steel supports to form the basic shape, or "skeleton" of a building. The steel frame provides structural support for other building elements, including siding, roof, floors, walls, and occupants. Steel framing is an alternate to other construction methods, including wood framing and modular building.
A steel frame is comprised of vertical members, known as columns, as well as horizontal members, or girders. Both columns and girders are typically made from I-beams, which are steel beams shaped like the capitalized letter "I." The two shorter lengths of the I-beam are known as flanges, while longer section is called a web. The shape of an I-beam provides superior strength and structural support for the remainder of the building.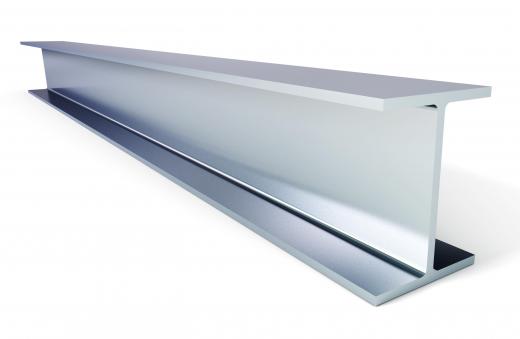 The columns and girders used in steel framing are laid out in a grid pattern, with steel sheets used to create floor and roof decks. Building components that are not exposed to high loads may be formed from steel channels, pipes, or tubes, which weigh less than I-beams. Because of their high strength to weight ratio, steel joists, or trusses, are often used to build roof supports. These elements are joined together using bolts, rivets, or welding techniques to ensure a strong connection.
When steel framing is used to construct the interior walls of a building, it is often referred to as light-gauge framing. In light-gauge framing, thin sheets of steel are formed into studs or channels. The channels are placed along the floor and ceiling, and are used to hold the studs in place. Steel studs are typically placed 16 inches (40.6 cm) on center and are covered with sheets of drywall to form the building's walls and rooms.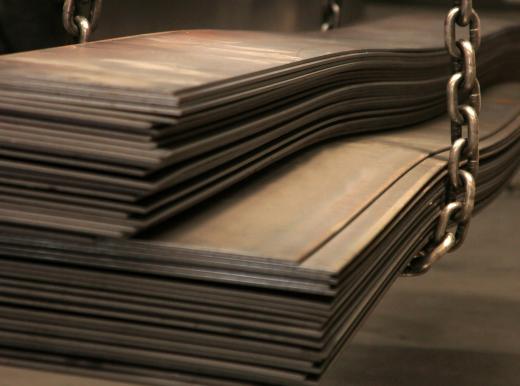 Steel framing has a number of advantages over other construction techniques. First, it offers superior strength compared to its weight, which allows for very tall or complex buildings to be safely constructed. Because steel is produced by machine, it offers a consistency that can not be found with wood-framed buildings. This often results in smoother and more even walls, as well as fewer structural failures. Finally, steel framing is not susceptible to the mold, rot, and insect problems that plague wood-framed buildings.
Despite its many benefits, steel framing also has its drawbacks. It is typically much more expensive than modular or wood framing, and requires more experienced installers. Steel framed buildings can also suffer catastrophic damage due to fire. To minimize the risk of heat or fire-related failure, steel beams must be protected by a more fire-resistant material. Many steel components are sprayed with non-combustible foam, encased in concrete, or surrounded by fire-resistant drywall.
AS FEATURED ON:
AS FEATURED ON:







Steel I-beam.

By: anekoho

In buildings, steel frames are often made by welding separate pieces of metal together.

By: Kybele

Steel sheets can create floor and roof decks for steel framing.