A spinneret is a piece of industrial equipment used in the production of polymer fibers. Using an extrusion process, a facility can force liquid polymers through the spinneret, turning them into long strands that harden into usable fibers. This process is similar to that seen with spider silk, and the name of this equipment is derived from the organ spiders used to produce thread for webs and other activities.
The process of creating fiber with a spinneret starts with preparing the polymers, either through melting or solvent treatment to turn the polymer into a liquid substance. Dyes can be added to create colored products, or the finished fiber can be dyed after processing, depending on the type and intended use. As it is forced through tiny holes in the head of the spinneret, the chains in the polymers align, and create long strands. Air or liquid on the other side provides a cooling bath to harden and temper the fibers so they will be usable, and the company can wind them onto spools for distribution.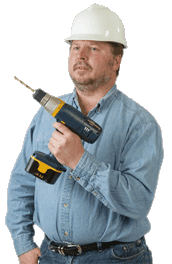 This process is known as gel or polymer spinning. Manufacturers with this capability can distribute the resulting fiber to textile companies, or produce their own textiles in house, depending on the types of products and services they wish to offer. Synthetic fibers produced using this technique tend to be strong and durable, and range from Kevlar® for bulletproof vests to polyester for garments. Conditions at the spinneret must be tightly controlled to yield the best results.
The head of each spinneret represents a point of vulnerability in the system. The tiny holes can clog with polymers and impurities and render the device useless. Cleaning techniques are available, including in-service cleaning and removal of the heads for treatment in a different facility to remove layers of polymers and other materials that may be clogging them. Firms offering cleaning services are available for companies that do not wish to handle their own maintenance needs.
Research and development departments constantly analyze spinneret production of fibers. These departments look at new ways to produce synthetic fibers and work on the development of new types of fiber to meet the needs of consumers. Some also study ways to improve the design of spinnerets to address common problems or make the production of unusual fibers possible. Textile engineers who perform this kind of research usually have advanced degrees and are very familiar with the physics behind polymers and the formation of polymer fibers.
AS FEATURED ON:
AS FEATURED ON:







Man with a drill