Melt spinning is a manufacturing process used to produce polymeric or synthetic fibers. This method of fiber production can be used to create fibers for fabrics, or to spin glass into fine threads for fiberglass production. It utilizes a rapid cooling system to transform melted base materials into long strands, or filaments. Melt spinning is commonly used to produce fibers such as Nylon®, polyester, and acrylic.
In a typical melt spinning application, the manufacturing process is performed on a large spinning tower. A drum of melted polymers sits at the top of the tower, with a pump and filtering system situated below. The pump directs melted polymer down through a metal die, or spinneret. This die contains a large number of microscopic holes that help to form the molten polymer into thin strands.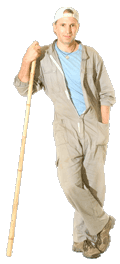 As these filaments exit the spinneret, they immediately pass in front of a cold air blower, which rapidly cools and solidifies the strands. From here they travel down to a series of rollers, which winds or spins the strands into rolls of fiber. Depending on the application, some of these machines may twist multiple strands together to create a thicker fiber.
Melt spinning can be used to produce many shapes and varieties of filament or fiber. The properties of each fiber depend not only on the polymer solution used, but also on the temperature of the melted polymer. The speed and temperature of the cooling process can also impact fiber properties, as can the shape and size of the die. These fibers may have a rounded or ribbon shape, or can be twisted together to form different geometric profiles. For example, pentagonal-shaped fibers are often used in carpet because of their ability to resist dirt and wear.
This process offers a number of advantages to fabric and fiber manufacturers. Melt spinning is the only effective method of creating fabrics that require a high cooling rate. It also allows for fast and efficient production of multiple types of synthetic fibers, and is completely automated to keep labor costs to a minimum.
Despite its many advantages, melt spinning is also associated with a number of potential limitations or drawbacks. This process can only be used to produce very fine, thin fibers, and is not effective for making thicker threads. Melt spinning is also limited to polymers that can be melted within a reasonable temperature range. Materials that won't melt under reasonable conditions require alternate spinning methods that incorporate chemical processing.
AS FEATURED ON:
AS FEATURED ON:







Worker