A roll crusher is a piece of heavy-duty equipment used in mining and industrial processes. It features a pair of large wheels or cylinders mounted on horizontal axis. When rocks, ore, and other materials pass between the two cylinders, they are crushed or ground into smaller pieces. A roll crusher can be used in a wide variety of applications, including concrete recycling, coal mining, and mineral or metal production.
In a standard double roll crusher, the two cylinders each feature a steel or ceramic finish. A hopper or bin above the rollers drops rocks and other materials down into the gap between cylinders. The two cylinders rotate in opposite directions to force all materials into the space between the two units as it falls. The friction between the two wheels crushes the material, which then falls into a collection bin below the unit. Users must set the space between the rollers to match the desired size of the crushed particles.
The surface of the roll crusher may be smooth or textured, depending on the applications. Roll crushers used to crush rocks and other heavy-duty materials generally feature teeth or spikes along the surface of each cylinder. Smooth-faced cylinders are used to crush more delicate materials, including minerals and some metals.
If the double roll crusher does not produce a fine enough material, a four-way roll crusher may be needed. In this type of machine, the pulverized material passes through the first two cylinders into a second set of cylinders located below the first. The second set of rollers crushes the material once more to achieve a finer finished product.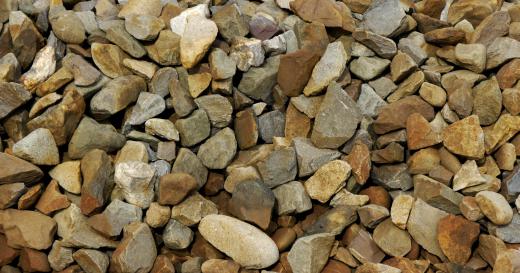 These machines feature a relatively simple design, and cost little to maintain due to their simplicity. They also produce consistently-sized materials to make the rest of the production process more uniform. Roll crushers offer a cost-effective solution for processing relatively small loads of materials, and may not be the best choice for large-scale production. Some rough or abrasive objects can damage the surface of the rollers, resulting in frequent replacement.
When choosing a roll crusher, buyers must first consider the total capacity of the unit. It's also important to consider the hardness or abrasiveness of the materials that will be processed, as well as their size. A heavy-duty machine is needed to accommodate tough materials, while more basic models may be sufficient for softer or smaller objects. Buyers must also find a unit that can process materials down to the required size, as not all roll crushers can crush materials into very small sizes.
AS FEATURED ON:
AS FEATURED ON:







By: Deyan Georgiev

Crushed rock is used for a variety of purposes, such as for making gravel or concrete mix.

By: alpssimon

Roll crushes may be used to crush rocks.