A chuck is a round clamp used to hold a cylindrical object in place. They are often used to hold rotating tools like drill bits or to hold parts in place while they are being machined. A jaw chuck is a chuck with clamps or bolts arranged around the rim of the chuck. There are several types of jaw chucks, each used for a specialized purpose. These include self-centering chucks, drill chucks, and independent jaw chucks.
Many chucks come with removable jaws. The top part of each jaw can be removed by loosening screws to allow the operator to replace worn-out jaws. Standard hardened steel jaws can also be replaced by specialized jaws designed for a particular job or soft jaws made out of metal, plastic, or wood.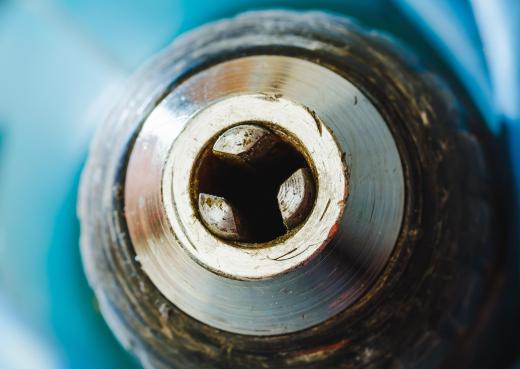 Jaw chucks are designed to be adjusted in one of two ways. A jaw chuck can be adjusted by hand using a rotational motion, like that used on many home drills, to move the jaws in or out. This method of adjustment is quick and easy but offers a weaker grip on the object. Key-adjustable chucks use a metal key to gain the torque needed to tighten the chuck jaws. This is slower but results in a stronger grip.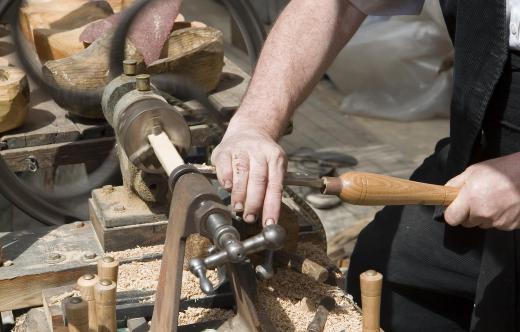 A self-centering, or scroll, chuck usually has three jaws. It uses these jaws to hold the object in the center of the chuck. They are often found on lathes or milling machines. A four-jaw, self-centering chuck can be used to hold square objects in place.
A drill chuck is a specialized version of a self-centering three-jaw chuck. It is used to hold drill bits or other rotating tools. High-speed rotary tools may use a pin chuck inserted into the standard drill chuck to hold drill bits that are too small for the standard drill chuck to grasp.
The jaws of an independent jaw chuck can each be adjusted individually. This type of chuck most often has four jaws. They are not self centering, which means the operator must center them by hand. The result is greater precision when used by an experienced operator. They are used either to grip non-circular objects or to grip circular objects with precision.
Though most chucks have three or four jaws, it is possible to get chucks with six or even eight jaws. These are generally used for special jobs. Most are self centering but, because they are designed for a special job, are manufactured to a very precise standard.
AS FEATURED ON:
AS FEATURED ON:







By: Mikhail Ulyannikov

A self-centering, or scroll, chuck usually has three jaws.

By: Lagui

A lathe chuck is a special kind of clamp used on a lathe.