A backing ring is a small piece of material welded between two pipes. They are usually round to fit most pipes, but there are also square-shaped rings. It is also called a back-up ring or anti-extrusion ring. A typical backing ring is made of rubber or metal such as aluminum, chrome, or carbon steel. Pipe backing rings allow proper alignment between two joined pipes, hold the pipe joints together, and prevent leaks.
There are many types of backing rings, including plain rings, machine-welded rings, and gasket rings. Other, more advanced ones include grove, flat, and ridge types. The exact choice of ring depends on the application it is intended to be used for. They are used to hold pipes and fittings together in industries like automotive, construction, and aerospace.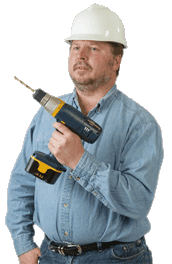 The backing ring is placed in between the ends of two pipes to secure a joint. It is then welded so that the material is melted and fused with pipes. When used properly, it prevents the solder from penetrating through the pipes. This transforms the two pipes and the ring into one single pipe.
The quality, type, and skill of the welder are crucial factors for backing rings to be effective. The objective is to create a seamless and smooth look for the pipes. More importantly, no cracks or crevices should be left to ensure the integrity of the pipe. No welded material can be allowed to spatter and attach itself to the insides of the pipe to ensure the smooth flow of water, gas, or other chemicals.
A backing ring is a good welding piece because the joint it creates is relatively stronger than that created by direct soldering. A pipe joint backing ring supports and aligns the two pipes to make it easier for the worker to weld and fit it correctly. It has the disadvantage of leaving very small cracks and crevices not seen by the naked eye. After some time, these crevices will trap bacteria and ions, such as chloride, that will cause corrosion. Rings that are not installed correctly will break because of thermal and mechanical stress.
AS FEATURED ON:
AS FEATURED ON:







Man with a drill