Wood cladding is an exterior finish for a structure which is made from wood. There are a number of different types of wood cladding available, from engineered wood panels to traditional clapboard siding. Many home supply stores stock wood cladding products and can order specialty products by request, and it is also possible to order materials directly from a manufacturer, or to salvage materials from building sites and structures being torn down.
Cladding is also sometimes referred to as the skin or envelope of the building. It's a layer of material which wraps the outside of the building to provide some basic protection from the elements, preventing water intrusion into the structure and adding to the layers of insulation used to keep internal temperatures stable. Cladding also serves an aesthetic function, as it is generally attractive and interesting to look at. Materials used for cladding are usually installed over a membrane such as house wrap or tar paper.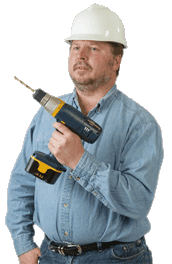 Wood has been used as a cladding material for a very long time. Many cultures have a history of using shingles for siding, and clapboards have also been used as a form of cladding in many regions of the world. In fact, some wood alternatives such as vinyl come in clapboard style designs to reference historic structures. The use of wood has decreased in part because wood costs are rising, and also because many people are concerned about deforestation and overuse of wood products, so would like to use more environmentally friendly choices. Traditional wood cladding also needs regular maintenance and may not last as long as others materials.
Engineered wood products can also be used to make cladding. These products can be made into clapboards or shingles, or used in the form of panels which attach to the structure. These products are sometimes more durable and environmentally friendly. In all cases, the cladding can be finished with paint, stain, and so forth, or left unfinished and allowed to naturally weather.
Another option for wood cladding include cladding products made from recycled wood. Several companies salvage wood from structures being torn down and process it so that it can be used for cladding and other applications. Companies also work with materials like old wine barrels and other wood products which are being discarded, turning the discarded wood into something useful. For people looking for environmentally friendly building options who still want to work with wood, recycled wood cladding is a great option.
AS FEATURED ON:
AS FEATURED ON:







Man with a drill