What Is Sustainable Wood?
Sustainable wood is grown and harvested in eco-friendly forests, and describes recycled and reclaimed products. Some good examples of sustainable wood include bamboo, cane, mango, and maple. These plants mature rapidly and can be continuously replanted instead of cutting trees from tropical rain forests. Sustainable wood might also refer to buying locally to reduce the amount of energy consumed in harvesting, processing, and transporting wood materials.
The concept of sustainable forestry arose to address greenhouse gases some experts believe harm the environment. Trees take in carbon dioxide and release oxygen into the atmosphere, essentially surviving by using greenhouse gases. When trees are cut for wood products, it might increase the amount of carbon dioxide in the region because fewer trees are absorbing this gas. Deforestation also threatens the survival of plants and animals that use trees for food, shelter, and nests.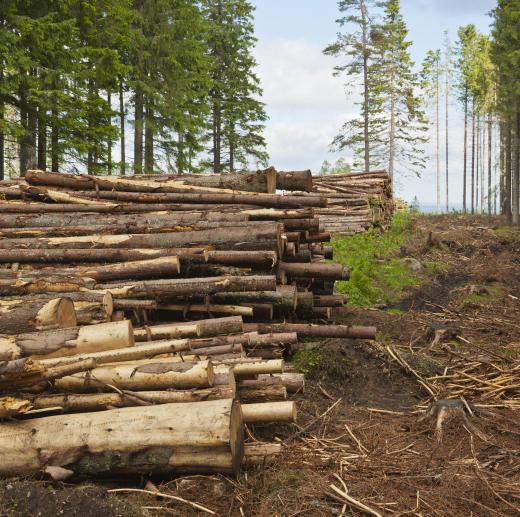 Bamboo is considered one of the best choices of sustainable wood because it grows so rapidly. It is actually a grass, described as three times more durable than oak. Under perfect conditions, bamboo can grow 2 to 4 feet (0.6 to 1.2 meters) a day. Bamboo is ready for harvesting after about three years, compared to hardwoods that become mature in 40 to 120 years, depending on the species.
This sustainable wood resists rotting and can be cut into planks. It serves as a popular product for flooring because of its strength. In some areas, entire houses are built of bamboo products. Cane, a grass native to the Philippines, is even stronger than bamboo and is gaining popularity in the construction industry.
Mango describes another sustainable wood option. Farmers grow mango trees primarily for fruit, but the trees stop producing fruit when they reach 15 to 20 years old. In the past, the trees were cut to allow room for new plants, and the wood was discarded. As the demand for sustainable wood products grew, farmers discovered they could sell felled trees to furniture manufacturers at a profit.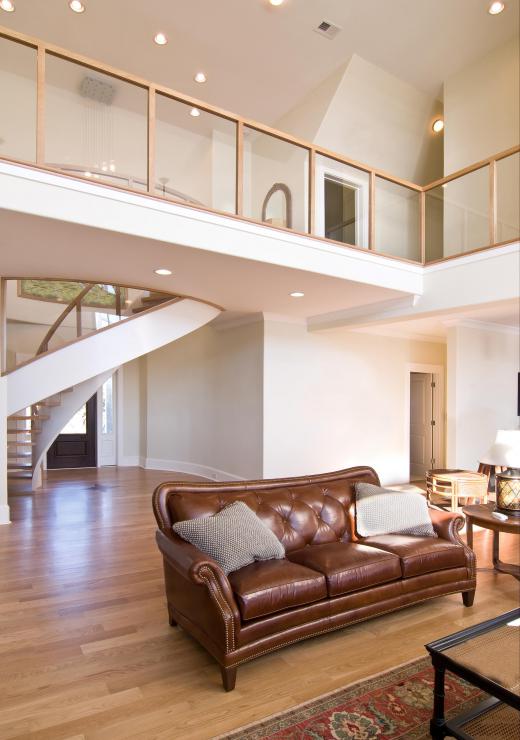 A mango tree can reach 60 to 100 feet (18 to 30 meters) in height with diameters up to 5 feet (1.5 meters). Its wood ranges from an ash blond color to a rich brown similar to mahogany. Mango wood is valued for its distinctive grain, described as similar to tiger's eye. It can be made into tables, kitchen cabinets, book shelves, and almost any other type of furniture.
Some of the worst woods for sustainability include those grown in subtropical regions. They include teak, mahogany, ebony, and rosewood. Other types of slow-growing trees also produce wood considered unfriendly to the ecosystem. Oak, spruce, redwood, and beech represent trees that take many years to grow large enough for use as timber.
AS FEATURED ON:
AS FEATURED ON:







By: Lars Johansson

Trees can be a sustainable resource, if managed correctly.

By: foto76

Rubberwood can be considered substainable.

By: Wollwerth Imagery

Sustainably harvested bamboo is often used to make pretty but durable hardwood flooring.