What is Structural Tubing?
Most people don't even notice structural tubing, but it is an integral part of everyday life for many people. This sturdy alternative to solid steel is used in an impressive array of industries and products, from shopping carts to hand rails to truck bumpers. These tubes come in many shapes and metals, all intended to serve a unique function. Without this helpful metal piping, the shape of the world's products would be much different.
Structural tubing is a hollow pipe commonly constructed of steel. Manufacturers purchase hot rolled metal coils from mills in order to form the various shapes needed for structural pipe. The coils are cut into the proper size and then folded into the shape needed for the tube. The next step involves welding the two sides together to make a single, strong piece of tubing. Many structural tubes are finished with a variety of chemicals to protect against natural and unnatural elements.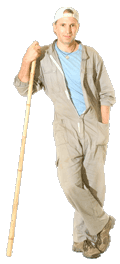 Structural tubing also can be made from materials other than steel. Aluminum, carbon, alloy and brass are all options that are useful for specific reasons. Aluminum and carbon provide lightweight strength, alloys often are highly resistant to the elements, and brass is popular for plumbing because of its longevity.
Circular, or tubular, is the most common shape of structural tubing because its rounded edges can be easily bent and handled. Tubular pipes come in a wide variety of sizes in order to work with a variety of industries. Tubes can be as small as a chopstick or large enough to double as a drainage pipe. The pipe's structure provides the strength of a solid piece of metal without the weight associated with that setup.
Structural tubing also comes in squared shapes, rectangular shapes and even oval shapes. Flat-sided square and a rectangular tubes are popular choices for building and vehicle framework. In addition to the strength each provides, the flat sides allow for holes to be drilled and bolts connected, allowing tubes to be fused together and non-tube materials, such as sheet metal, to be attached.
No matter the shape or size of the structural tubing, many of the tubes are chemically coated to improve performance and enhance their lifespan. Carbon, manganese, phosphorus and sulfur are all used for a variety of reasons. Usually, these chemicals are applied to help prevent oxidation and weakness caused from being exposed to nature for prolonged periods of time.
AS FEATURED ON:
AS FEATURED ON:







Worker