What Is Rubberized Asphalt?
Rubberized asphalt is a mixture of asphalt concrete and finely ground scrap rubber tire material that is used as a road surfacing material. It has proved to be a superior product to regular asphalt in several areas including its overall wear characteristics, resistance to reflection cracking, and traffic noise reduction. It also offers an attractive alternative to dumping scrap tires in landfills. The rubberized asphalt production process involves grinding scrap tires into a fine aggregate and removing all fabric and steel fibers, mixing the clarified aggregate with a binder prior to addition to a conventional asphalt cement mix. The resultant mixture is then applied in the same fashion as regular asphalt surfacing material.
As robust and durable as it may be, the asphalt used for road surfacing does degrade over time, forming potholes, cracks, and ridges. In an attempt to address road surface degradation in 1971, the City of Phoenix applied rubberized asphalt commonly used as a chip seal layer to a section of road as a temporary measure. Notwithstanding pessimistic expectations, the quick fix proved to be extraordinarily successful and the road was not resurfaced for 20 years. This led to the specific development of rubberized asphalt as a dedicated road surface agent.
The production of rubberized asphalt begins with scrap tires being stripped of all fabric and steel reinforcing, and ground into an aggregate with the approximate consistency of ground coffee. The crumb rubber, as it is known, is then bagged and transferred to the relevant contractors asphalt production facility. On arrival, the crumb rubber is mixed with a specially-formulated binder and transported to the hot asphalt facility where it is mixed with conventional hot asphalt cement mix consisting of asphalt and an aggregate of fine stone or sand. This final mix is then applied to the road surface using standard resurfacing techniques.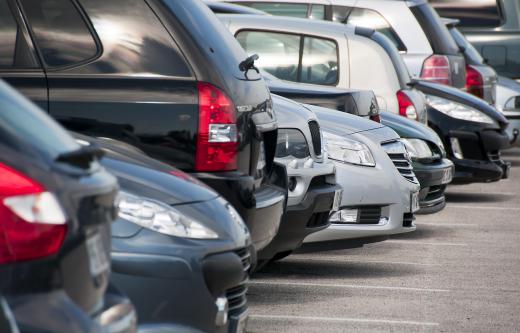 The use of rubber-treated asphalt offers several distinct benefits over standard mixes. Roads surfaced with the product tend to age better than conventional surfaces due to the inherent flexibility of the rubber and the antioxidants found in tire materials. Rubberized asphalt surfaces also resist rutting, or the formation of ridges, better than untreated asphalt surfaces. In addition, the skid resistance of the rubber-treated asphalt surfaces is superior, making for safer driving conditions.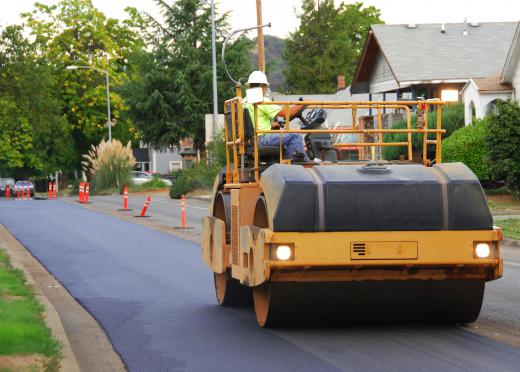 Roads re-surfaced with rubberized asphalt are also less prone to reflective cracking, which is a phenomenon where new surfaces develop cracks that mirror those in the old surface. Rubber-treated asphalt surfaces also produce significantly less road noise, in some cases returning up to a 12 decibel reduction with averages between four and five decibels. Perhaps one of the more significant benefits of the use of rubberized asphalt is the positive environmental impact it has, with between 500 and 2,000 scrap tires going into each lane mile of road surface. This means that less tires end up creating environmental issues in landfills, further enhancing the value of the process.
AS FEATURED ON:
AS FEATURED ON:







By: Christopher Dodge

Rubberized asphalt might be used to create walkways.

By: Marc Xavier

Rubberized asphalt may be used in the creation of a parking lot.

By: ftfoxfoto

Roads surfaced with the product tend to age better than conventional surfaces.