Kiln furniture is equipment which is used inside a kiln to support the ceramics and to create more space for firing. When a kiln is delivered, the space inside is entirely empty. It is up to the ceramicist to organize kiln furniture inside for each firing to accommodate pieces of various shapes and sizes. Most kiln manufacturers ship their products with a basic furniture kits, and are usually happy to add additional components by request. Extra furniture can also be ordered or purchased independently.
Not all kiln furniture is created equal. The companies which make it give it a cone rating, indicating the temperatures it can be safely used in, and the safety can be dictated by composition, thickness, and even shape. It's important to use the right kiln furniture, as problems with the furniture could ruin a whole firing. As many people have learned to their chagrin, a single error can be highly destructive, as seen when something explodes in the kiln and damages neighboring pieces.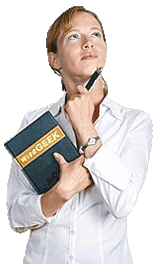 Shelves are the base unit of kiln furniture. They are designed to be set up with supports of varying heights. People can stack shelves and supports in many different configurations to accommodate a firing. It's important to think about the distribution of heat in the kiln and the types of objects being fired to ensure that the kiln furniture is properly arranged from the start. Fixing mistakes while loading the kiln can be time consuming, and it's easy to create a snowball effect with mistakes when it comes to reorganizing and rebalancing a kiln partway through the loading process.
In addition, one can also use stilts. Stilts are designed to keep glazed pieces away from the sides of the kiln and the kiln furniture. Drippy glaze can potentially fuse with shelves, supports, and parts of the kiln, creating a big and potentially costly mess. Stilts are used to stabilize and support pieces with specialized glazing to avoid this problem. Typically small marks are created where the arms of the stilts come into contact with the piece, but these can be eliminated after firing.
Periodically, kiln furniture can fail. It may crack if it gets too hot or if it is dropped, and it can be damaged by glaze drips and explosions inside the kiln. It is not a good idea to use damaged kiln furniture, as it may create problems in a firing.
AS FEATURED ON:
AS FEATURED ON:







Woman holding a book