What Is Industrial Sandblasting?
Industrial sandblasting is the business of removing rust, scale and paint from metal components for customers. Also called stripping companies, industrial sandblasting services use sandblasters to completely strip objects as small as antique toy cars and as large as full-size automobiles and trailers. The typical industrial sandblasting business will offer a wide selection of blasting media, from sand to baking soda and crushed walnut shells, with each type of media having its specialized use.
When preparing to restore, refurbish or refinish a steel or metal item, there are a number of steps that can be taken to remove rust, old paint and even old chrome plating. Sanding by hand is the basic method used to ready a surface for a new finish. This, however, can be very time-consuming and difficult. Chemical stripping can be messy and dangerous to both the user and the environment. The process of industrial sandblasting is a very effective method of removing any unwanted remains on the metal surface, and in some instances, it can even remove some of the rusted steel from the component being stripped.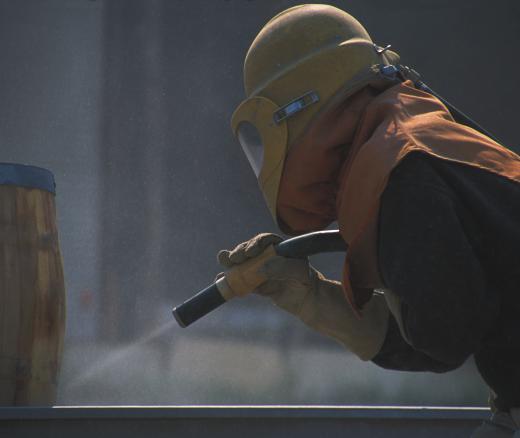 Industrial sandblasting typically involves bringing the object to be sandblasted to the stripper's location. The item is placed in a blasting booth and the proper type of media is loaded into the blasting apparatus. Typically, the operator begins at one end of the item being blasted and works small areas until only the raw metal finish remains. Once completely sandblasted, the surface must be covered with a primer or sealer to resist rusting from the moisture in the air. Some industrial sandblasting companies are also mobile and are frequently used to strip brick and cement block buildings prior to painting or restoration.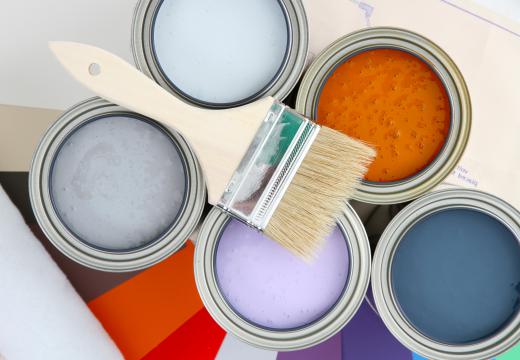 Other structures that are often sandblasted without being brought to the sandblaster's location are bridges and overpasses on large highways. A mobile industrial sandblasting crew will load equipment onto a truck or trailer and visit the site of the bridge or overpass, set up large tarpaulins to protect passing traffic from damage and blast the area to remove old paint and other substances to allow the workers to refinish the object. When sandblasting a structure in preparation of painting, the windows and other areas that need to be protected from the high-pressure sand are covered with rubber mats or pads. Woodwork, wooden doors and ornamental trim are typically not blasted, and therefore protected against any type of damage arising from the industrial sandblasting.
AS FEATURED ON:
AS FEATURED ON:







A person sandblasting.

By: Rob

Sandblasting may be used to prepare a surface for painting.