What Is Glass Fiber Reinforced Concrete?
Glass fiber reinforced concrete (GFRC) is Portland cement containing up to 2% alkali resistant silica fibers mixed in. The glass fibers replace steel rebar reinforcement with a large savings in weight. The use of special alkali resistant glass fibers is crucial because concrete provides a highly alkaline environment which will destroy ordinary glass fibers.
Russian scientists experimented with using glass fibers in cement prior to World War II without much success because the concrete caused rapid erosion of the glass fibers. In the late 1960s, the Great Britain Building Research Establishment created an alkali resistant glass fiber. Since then, glass fiber reinforced concrete has become extensively used in Europe and Asia, and is garnering an increasing market share in the United States.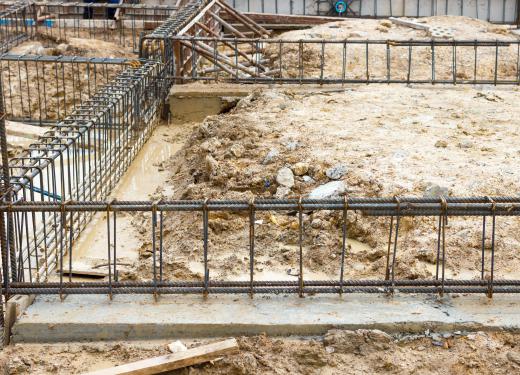 In the U.S., glass fiber reinforced concrete is used largely in panels for the exterior of high rise buildings. Although usually only about 0.5 inch (1.25 cm) thick, these panels provide all the strength needed to withstand the elements. The most common finish used resembles stone.
Ornamental garden pieces and exterior trim are easier to cast with GFRC than conventional concrete. These include items such as statues, planters, and fountains, or corbels, dentals, and railings. They can be cast hollow, making them much lighter and thus easier to move and install. GFRC is often cast to look like natural stone. It can also be treated with additives to make it water resistant, or treated and made into slabs using a spray technique, which will generate a high gloss, water-impermeable surface.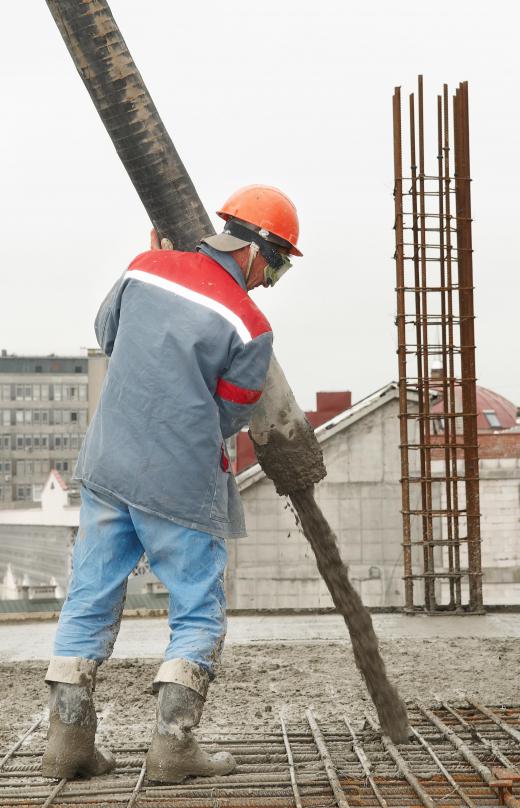 These qualities have made glass fiber reinforced concrete an commonly used counter top surface in Europe. Americans are beginning to consider these attractive, high quality counter tops as an alternative to granite or quartz installations. Some designers are also using GFRC for fireplace surrounds, mantels, and hearths. Additional interior uses range from kitchen hoods to furniture.
The major disadvantage to glass fiber reinforced concrete is its cost. It is much more expensive on a pound-for-pound basis compared with concrete. The current view is that for applications under about 2 inches (5 cm) in thickness, GFRC is the material of choice. It is considered far too expensive to use for heavy pours, those 4 inches (10 cm) or more thick.
Another disadvantage is that the concrete mix has a high ratio of concrete to sand, and a low water-to-cement ratio. That makes the poured product prone to drying out too fast. Traditionally, GFRC panels have been cured in a moisture controlled room for seven days. A recent innovation adds acrylic solids or acrylic emulsions to the mixture, which retain moisture and act as a curing agent, and can cut curing time in half.
AS FEATURED ON:
AS FEATURED ON:







By: wittybear

Glass fibers may be inserted in concrete in place of rebar for added support.

By: Kadmy

Glass fiber reinforced concrete is often used in the construction of high-rise buildings.

By: podsolnykh

Concrete is typically reinforced with metal, although glass is an option that offers strength with a lighter weight.