An edge guide is an accessory that helps provide support when precision is needed in various operations. They can be used in processes conducted by machine or by hand. Often, the goal of an edge guide is to produce a straight line. As a result, they are typically long blocks of wood or metal. The most basic type of edge guide is a straight edge or ruler. More complicated edge guides are often used by construction and woodshop workers to help them mark, cut, and trim materials. Edge guides may also be used in knife sharpeners to make sure the sharpened blade is straight or sewing machines to allow the operator to sew a straight seam.
In terms of shop tools, an edge guide may be made specifically for and come with a particular type of machine. Table saws may be the most common example of a machine tool that comes with a fence. On the other hand, edge guides can also be free-standing tools that can support a variety of tools, including jigsaws and biscuit joiners. Homemade edge guides are also commonly found, especially in home workshops or garages.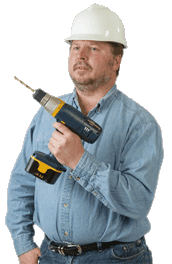 The purpose of each of these types of edge guides is the same — to help carpenters, cabinet makers, and builders create straight edges while leaving the final product unmarked and undamaged. In this context, an edge guide may be referred to as a guide fence. To provide a precisely straight line, edge guides made from metal are typically preferred as wood or plastic guides can get dinged and no longer provide straight lines.
Often, edge guides either come with an integrated clamp or are used in conjunction with a stand-alone clamp. A clamp is a key part to successfully using an edge guide to make a straight and precise line. Without the clamp, the edge guide may move under pressure from the marking or cutting tool it's supporting and result in an imprecise cut or mark.
Edge guides may also be found in a variety of other applications. In knife sharpeners, they help position a knife as it is sharpened and yield a straight, sharpened blade that would otherwise be difficult to achieve free-hand. Wallpaper trimmers and tools that cut out photo mattes also use edge guides to ensure a straight line. Similarly paper cutters achieve straight lines through the help of edge guides as do paper binding machines used to create workbooks or presentation packs. Even lawn edgers use edge guides, though these serve a different purpose — they protect vegetation that is not meant to be touched when lawns are being groomed and edged.
AS FEATURED ON:
AS FEATURED ON:







Man with a drill