What is a Power Transformer?
Sometimes known simply as a transformer, a power transformer is a device that is used to convert inbound electricity or voltage to a higher or lower value in order to accommodate the current flow needed for specific purposes. Power transformers are a normal component in the power grids of many nations, making it possible to regulate the transfer of power to residences and commercial buildings without overloading the circuitry in those structures. From this perspective, the transformer can also be viewed as a safety feature that reduces some of the risk associated with utilizing electrical current in those settings.
The two main functions of a power transformer are to transfer electrical current from a source to a destination, and to regulate the voltage of that current before it reaches the intended destination. This is managed in the coil system of the device. The coils function as conductors, helping to maintain the current flow within a range that is considered acceptable. By managing the magnetic field fluctuation that takes place within the core of the power transformer, it is possible to control the voltage and change it in whatever manner is necessary before the current is delivered to houses or businesses.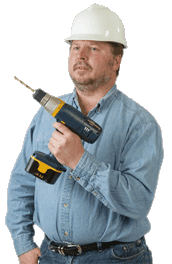 A power transformer may be a relatively large unit like those used by many utility companies as part of their grid system, or a much smaller device that regulates the flow of voltage to everyday devices. A small transformer is commonly used in sound equipment used in a theater, making it possible to adequately power microphones, speakers and other equipment without running the risk of damaging the equipment with unnecessarily high voltage. Many household devices, including kitchen appliances, are likely to contain some type of power transformer. In recent years, technology has begun to eliminate the need for transformers in some devices, especially smaller appliances. At present, the use of a power transformer in to control power flow and voltage in power grids and sub-stations operated as part of manufacturing plant operations continues to be common.
Safety is also key to the design of any type of power transformer, large or small. Without devices of this type, the ability to utilize electricity without a great deal of risk would not be possible. It is not uncommon for a power voltage transformer system used as part of a utility company's grid to include fail-safe functions that cause the device to shut down entirely in the event of some type of damage or some type of power surge. By doing so, the transformer typically prevents the flow of excessive amounts of voltage on to destination points, and minimizes the chances for circuits on the receiving equipment or appliances from being overloaded and destroyed.
AS FEATURED ON:
AS FEATURED ON:







Man with a drill