A valve hall is a term used to describe the portion of a plant facility that is used to house the valves connected to the inverters involved in the operation of the plant itself. Typically, these valves are located in an valve house that is in close proximity to the main plant but is a separate structure. The nature of the valves housed in the facility will vary, based on the age of the plant operation.
The function of the valve hall is to provide a place for the valves that can be closely monitored and controlled in terms of maintaining ideal temperature and humidity. This is often necessary due to the configuration of the valves themselves. Since some valve types will make use of mercury in the design, controlling the climate is essential to the efficient use of the valves. Attempting to locate the valves in something other than an environmentally controlled valve hall could seriously impact the ability of the plant facility to function properly.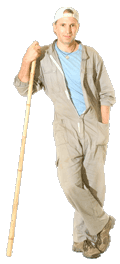 Typically, a valve hall is constructed to be capable of withstanding a wide range of adverse weather conditions. The tight structure of the hall allows for the best possible control of heating and cooling the facility to maintain the ideal indoor temperature for the valves, while also preventing whatever is happening outside from adversely affecting that temperature and humidity control. At the same time, a valve hall is often designed to withstand severe weather conditions, including tornadoes, hurricanes, and even events like mud slides. While not indestructible, a valve hall is built to protect the valves housed in the facility in all but the most extreme situations.
Another aspect of the valve hall design is the inclusion of comprehensive electrical systems that provide a secure connection between the interior of the hall and the switchyard that connects the hall to the main plant facility. Typically, this system will include bushings capable of managing high levels of voltage that in turn work with transformers to allow for the easy movement of current between the facility and the other buildings that are part of the plant site. The heating and cooling equipment for the valve hall are sometimes placed in a chamber of the hall itself, but may also be located in an adjoining structure, depending on the overall layout of the plant operation. Factors such as the amount of square footage for the plant site itself, the nature of the operation, and the number of valves that must be housed in the hall will also have some impact on exactly how the building is configured.
AS FEATURED ON:
AS FEATURED ON:







Worker