Dovetail saws are saws that are considered part of the backsaw family. In general, a backsaw is a type of handsaw that is used in various woodworking applications. Saws of this type are helpful in managing precise cuts for detailed work in projects like the creation of cabinetry or sections of wood that are joined as part of a project. The dovetail saw is a hand saw that is used to create what is known as a dovetail cut for use in various woodworking projects.
A dovetail saw is among the smaller examples of the backsaw or handsaw. There are three common types of handles for the tool, with what is known as a pistol grip being very popular among woodworkers. While this can limit the depth of the cut, the thicker blade also aids in making cuts with precision. The handles make it possible to firmly grip the device and direct the motion of the blade so that a precise cut is obtained. One of the distinguishing characteristics of the dovetail saw is a blade that is somewhat thicker than other handsaws.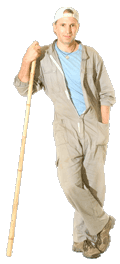 The teeth on the dovetail saw are normally configured to allow for an even crosscut across the surface of the wood. There is some difference of opinion among woodworkers regarding the efficiency of this type of blade in comparison to what is known as rip saw blade. Both types can be used to create dovetails for joints in some instances, with drawers being a common example. For the most part, the decision of which tool to use is up to the individual that is actually creating the components that are assembled into a finished piece.
One of the more common uses of the dovetail saw is in creating wood furniture, including kitchen or bathroom cabinets. Depending on the exact design, this type of saw may also be helpful in the construction of armoires, chests of drawers, or even sideboards and other dining room furniture. The snug fit between joints that is achieved using this type of handsaw helps to add to the overall stability of the finished piece, allowing it to hold up under considerable wear and tear over the years.
Both woodworking hobbyists and professional furniture makers make use of the dovetail saw. The tool is readily available in most retail outlets that carry lines of woodworking tools. It is also possible to purchase the saws at a number of online stores. Many outlets will carry saws with each of the three different types of handles. While the handles were once constructed solely of hardwood, it is possible to purchase designs today that feature handles made with metal or some type of hard plastic.
AS FEATURED ON:
AS FEATURED ON:







Worker