A concrete test is a test which is performed to learn more about the properties of a specific sample of concrete. A number of different tests can be performed on concrete, both on a job site and in a laboratory. Because concrete is an important structural element, testing is mandatory in many regions of the world, and construction companies must provide documentation of their testing and results when asked to do so by government representatives. Test results are also kept on file in case a problem develops in the future.
One of the most classic concrete tests is a slump test. In a slump test, concrete is tamped into a cone which is then removed to see how far the concrete sinks or slumps without the support of the cone. Changes in slump height between batches of concrete can indicate a consistency problem. There are also slump requirements for different types of construction; low slump height concrete, for example, cannot be used to build roadways. Thus, the slump concrete test is both a quality control measure and a consistency measure.
Other types of concrete test can include laboratory analysis of the components of concrete, to confirm that concrete contains what the manufacturer claims it contains, and to learn more about properties such as durability and permeability. Concrete must meet specific standards, especially for high stress projects like bridges and high rise buildings, which makes lab testing important to confirm that concrete is safe to use and that it will withstand years of stress.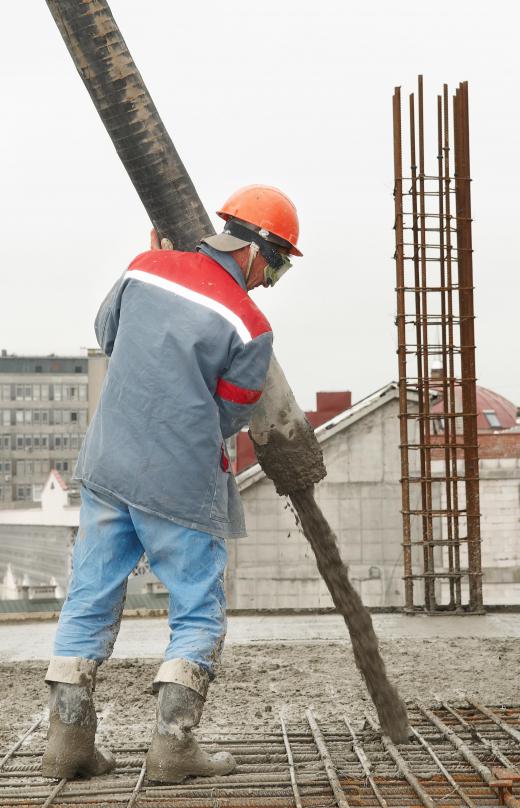 Materials testing in general is designed to make sure that materials meet quality control standards, comply with any laws which may be relevant, and contain the components people claim they contain. If concrete fails a concrete test, it may mean that part of a construction project needs to be redone to remove the faulty concrete, or that a batch of concrete needs to be discarded before it can be used in construction.
People have been testing concrete for strength, durability, and workability since Roman times. Curiously, reports about falsification of concrete test results pop up in the news on a regular basis, with construction companies being accused of cutting corners to avoid having to replace work performed with faulty concrete. Reputable companies use third parties to test their concrete so that the results are neutral, ensuring that there will be no doubts about the safety of the concrete in the future.
AS FEATURED ON:
AS FEATURED ON:







By: TristanBM

Tests determine concrete's strength and durability.

By: Kadmy

Concrete used in construction and transportation projects is often required to undergo testing to determine its composition and durability.