What is a Backhoe Excavator?
A backhoe excavator, which may also be called a backhoe loader, is a piece of heavy machinery that has an enclosed cabin where the operator sits. A shovel or bucket attachment is added to the front. This part of the machine is known as the front loader and is used for moving material, such as debris or dirt, from one place to another. On the back side of the machine is an articulating arm with a small backhoe at the end. The backhoe servers as a digging tool. The seat of a backhoe excavator is designed to move so that the operator can use the controls for both attachments as necessary. If the machine has a removable backhoe, the associated seat to control the backhoe usually goes with the backhoe when it is detached.
In addition to the front loader and backhoe attachments, other tools can be added to a backhoe excavator to broaden its functions. Additional attachments could include an auger for digging holes or a stump grinder. Some machines come with mounting systems to make adding attachments faster and easier. The multi-purpose aspect of this machine is a clear advantage, as this type of equipment often comes at a high price.
Backhoe excavators are commonly used for smaller projects, such as fixing city roads. It can perform tasks like breaking asphalt and digging holes, so it is well suited to construction activities as well. Its small size is an advantage on certain jobs, but it does limit how much material it can move. Larger excavators and other types of earth moving equipment can be used for larger jobs or functions that a backhoe excavator cannot do.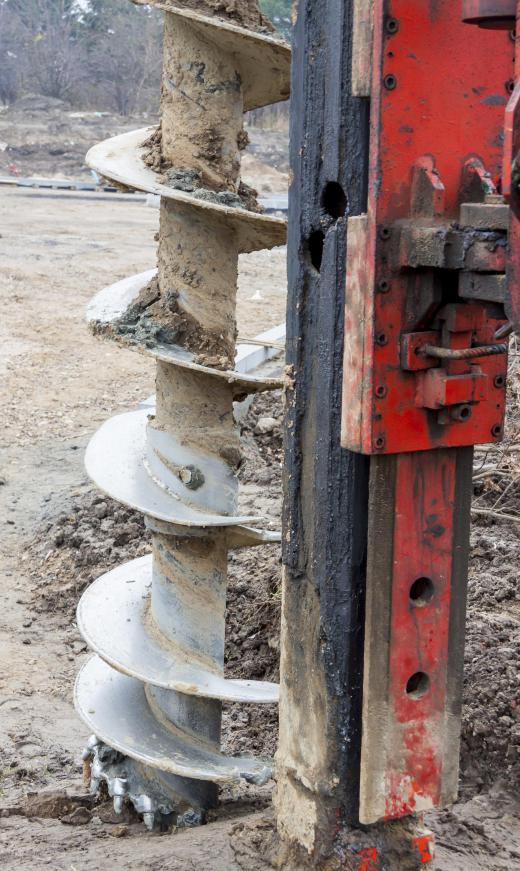 These machines are not toys, and operators should be fully trained on their functions to prevent injuries or fatalities. The design of a backhoe excavator is top-heavy, and the swinging arm with the bucket can create a tipping concern. To mitigate that risk, hydraulic outriggers are used when digging to increase stability.
A backhoe excavator can be purchased new, or it can be a used machine, depending on the type of job requirements and the individual's budget. It can also be rented by the hour in some instances. While this type of machinery seems readily available to the public, not everyone should run out and try to use one. Proper training, and safety measures, are necessary prior to operating such heavy machinery.
AS FEATURED ON:
AS FEATURED ON:







By: oscar williams

A stump grinder can be added to a backhoe excavator to extend its functions.

By: Doin Oakenhelm

Some backhoes may allow for auger attachments to drill holes in the ground.