What Are the Best Tips for Renting a Backhoe?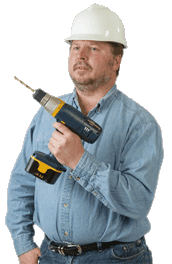 A backhoe rental service can provide backhoes of various sizes, but before renting a backhoe, the renter will need to make some key decisions to ensure he or she gets the right machine for the job. First, the renter will need to have a clear understanding of what a backhoe can and cannot do, and whether it is the right tool for the job. If he or she is sure renting a backhoe will do the trick, the renter will need to know how deep a hole is needed, in what materials, and in what conditions.
It is always a good idea to research the different types of backhoes and backhoe attachments before renting one. Knowing what to rent will give the rental company a better understanding of the customer's needs, which means the customer is more likely to get the best product for the money. The renter should know how much material he or she will be moving, how deep he or she will be digging, and in what conditions the backhoe will be used for the duration of the rental period. Some backhoes feature tracks, while others feature tires; which one is best for the renter will depend on the conditions in which the backhoe will be used.
The renter will need to find out as much information as possible about the machine before renting a backhoe. He or she should be sure to find out who is responsible if the machine breaks down while on the job, as various rental companies will have different policies about damage in certain situations. Examining the rental agreement carefully before signing it is a crucial part of the rental process. The renter should also be sure to find out who is responsible for maintenance of the machine, as most companies will perform maintenance beforehand. Once the machine is in the renter's possession, however, daily maintenance may fall on the shoulders of the renter.
Rates are sometimes negotiable, so the renter should be sure to get a competitive price when renting a backhoe. Asking as many questions as possible and becoming educated about the machine can help the renter work out a better rate, as can sending more business to the rental company. Establishing a relationship with the rental company will almost always make the renter's life easier, especially if the renter intends to rent equipment regularly.


Man with a drill