What are the Uses of Sand Silica?
Silica is the most abundant mineral on the earth's surface, and sand silica has many uses. It is one of the main materials used in the manufacture of glass. Sand silica is also used in landscaping, water filtration, and abrasives, and is an important component in ceramics and various building materials.
Silica sand is mixed with clay and other materials to make bricks. It is the main material in most concrete mixtures, and is frequently used as filler in many other aggregate paving products. Sand is also used in foundry cores and molds for metal casting. Foundry sand has a high silica content, which is good for use in hot mix asphalt and Portland cement.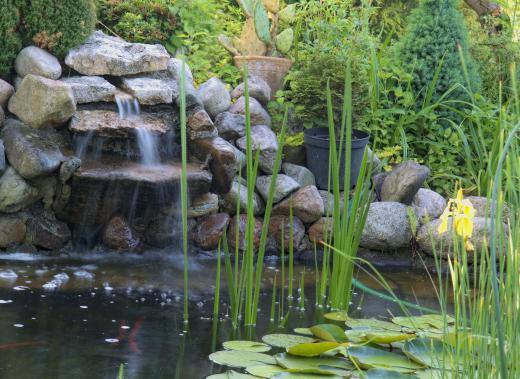 Sand silicon is commonly used in water filtration systems. Raw water is passed through a slow sand filter to remove impurities and to produce water suitable for drinking, cooking, and bathing. Pool filters also utilize sand silica to remove impurities from the water in fish ponds and swimming pools.
Landscaping has many applications for silica sand products. Golf courses, synthetic sports fields, playgrounds, and beaches all have a need for sand. It is frequently used in civil engineering projects as fill and as top soil to both create embankments and control erosion. Sand quartz is also used in gardening for plants that prefer sandy soil. This abundant mineral is sometimes mixed with dyes to create the decorative sand used by artists and gardeners.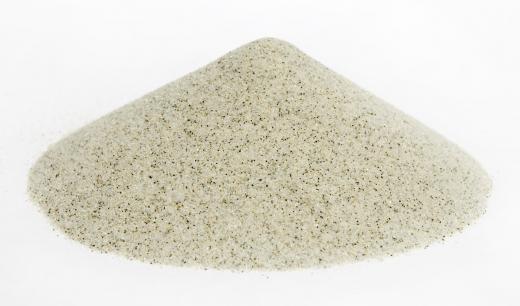 Its high quartz content makes sand silica the perfect ingredient for glass. 50-65 percent of the mix used to create glass is comprised of quartz. This sand quartz is mixed with other materials to create glass products with differing clarity, ranging from transparent to opaque.
Sand-blasting equipment propels a focused stream of silica sand at high speeds to scour a surface clean or to etch marks such as words, patterns, and designs. Since it is harmful to breathe in silica, it is mixed with resin to prevent the silica dust from forming a dust cloud that can be inhaled. Sandpaper takes advantage of the abrasive quality of sand to smooth wood and other surfaces.
There are many other uses for silica sand. Some aquarists prefer sand to gravel in their fish aquariums, and play sand silica is used in children's sandboxes. Paint is mixed with sand silica to give walls and ceilings a textured finish, and used on floors to create a non-slip surface. This readily available material is widely used in households and businesses all over the world.
AS FEATURED ON:
AS FEATURED ON:







A water feature with a sand silica filter.

By: Khorzhevska

Sand silica.

By: siimsepp

Most sand silica is made from broken down quartz crystals.

By: Shmel

Sand silica might be used as ground cover at a playground.

By: inarik

Play sand silica is used in children's sandboxes.