What are the Best Methods for Hazardous Materials Safety?
Hazardous materials safety is very important because carelessness or accidents can result in adverse effects on the environment, and damage to human and animal health. Since there are many types of hazardous waste, handling methods may vary. There are some actions that are generally recognized as good safety practices. These include making material safety data sheets (MSDS) available, properly labeling hazardous materials, and ensuring that workers have the needed safety equipment.
MSDS are used to provide information about chemicals and hazardous materials. These are often required in the workplace to prevent unnecessary dangers that could result from improper handling of materials. These documents also provide information about what should be done in the event of certain accidents, such as spills or ingestion.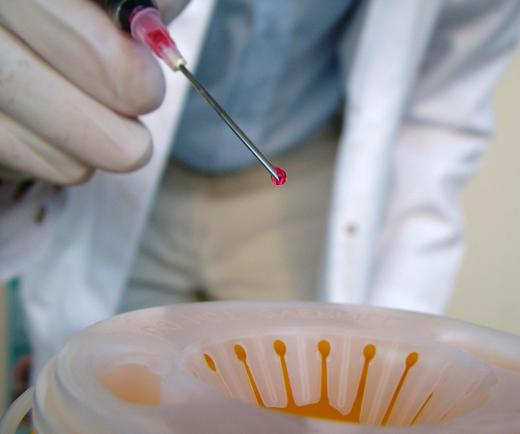 Managers and supervisors should make sure that MSDS are readily available for employees who need or request them. It is also advisable for managers to take a positive attitude toward staff's usage of these documents. This attitude can encourage employees to follow hazardous materials safety standards.
When dealing with hazardous materials, whether they are usable products or waste, it is important that they are properly labeled. This is one of the most commonly stressed hazardous materials safety precautions. People cannot be expected to handle items properly if they do not know what those items are.
When items are not properly labeled, people should not be allowed or encouraged to try to identify them if they are not trained to do so. For example, many people will sniff a substance if they do not know what it is. This practice is always discouraged because it can pose serious health risks, even if the substance is odorless.
Hazardous materials safety rules also state that materials should be properly stored. Some materials require special containers or receptacles. These should always be used and they should be sealed as advised. Proper storage also means that substances and waste products should not be carelessly mixed. If a person is not sure that two items are compatible, then is usually best to keep them separate.
Employers should also ensure that their staff members have all of the safety materials that they need. If gloves and aprons are required for a job, then those items should be available when that job is performed. It is not advisable for managers to allow their staff members to come up with alternative equipment or procedures if shortages or other obstacles arise.
Training can be essential when trying to ensure hazardous materials safety. Employers should make sure that all staff members are properly trained and that they have any special certifications or licenses that are required for their positions. This is a standard to which exceptions should never be made.
AS FEATURED ON:
AS FEATURED ON:







By: Keith Frith

Learning to handle biohazardous materials such as medical waste may require additional training.

By: endostock

There are many types of hazardous waste, and handling methods may vary.

By: eldadcarin

Gloves and other protective equipment should be stocked at all time near areas where hazardous materials are handled.