How Do I Choose the Best Concrete Vibrator?
A concrete vibrator is meant to shake out the air pockets that may develop as concrete is poured. Aside from making the surface look smoother, this action also can ensure that the material is not weakened by small air bubbles once it solidifies. The first thing to consider when trying to choose such a device is size, which will depend on how much concrete you have to vibrate. When considering this detail, you should think about whether you need it done quickly or can take some time, because you are advised to spend a little extra on a tool with a lot of horsepower if speed is important. You also can choose between an external and internal concrete vibrator, with the latter often being the most popular option for many projects.
You first should think about the size of the job at hand, because this likely will determine the type of concrete vibrator you need. For minor jobs, such as small patches of concrete in your yard, you usually can find a small device with a short cord, which can do what you need for the lowest price possible. Larger jobs may require construction equipment that has the ability to vibrate large patches of concrete, which means you may need to spend a little more on a concrete vibrator with a long cord. Another option for finishing concrete is a cordless tool, which often is ideal when the concrete is so extensive that reaching an electrical outlet is not feasible.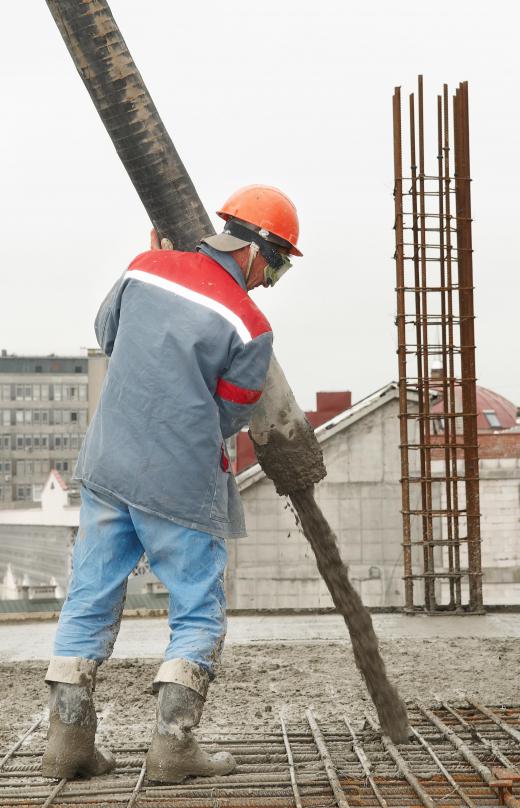 Another detail to consider is how fast you need the concrete to be vibrated, which will depend on how soon you need the project finished. If you want to get it done quickly, then you may need to spend a little extra on a concrete vibrator with a lot of horsepower, which can result in several vibrations per minute so you can get the job done faster. Another way to ensure that the job is finished quickly is to choose a concrete vibrator with a large head, because this can vibrate more concrete at one time than a smaller device can. If you are not in a hurry or only have a small amount of concrete on which to work, then you likely can save money by purchasing a smaller device with average horsepower.
One choice to make is whether you should buy an internal or external concrete vibrator, because both can get the job done. Internal concrete vibrators usually have to be placed in the wet concrete so they can settle the substance this way, and this is how construction workers and homeowners often choose to vibrate concrete. External vibrators also are available and usually have to be attached to the form that is used when pouring concrete. While these tend not to be as popular as internal vibrators for small projects, they usually are considered ideal for vast expanses of concrete that need to be level across the entire surface.
AS FEATURED ON:
AS FEATURED ON:







By: Kadmy

Worker pouring concrete from vibrator.