How Do I Choose the Best Baler Service?
A baler service is a company that offers the ability to compress and compact materials into secure bundles or bales at the request of a client. A service of this type may focus on industrial baling projects in which waste products from a production process are collected, then compressed and bundled on behalf of a client. In like manner, an agricultural baler would collect and compress waste matter from a farm operation, or even create bales of products to be transported to buyers. When choosing a baler service, it is important to think in terms of the type of baling activity required, the type of equipment that is used by the professional baler, and the total cost associated with the activity.
One of the first considerations when comparing baler service operations is to find out what type of baling equipment is utilized by each of the services under consideration. The idea is to determine the capacity that each company can handle in terms of compressing the materials into bales of certain sizes. In addition, some baling services focus on specific types of baling activities and operate machinery that is configured to work well with certain kinds of waste or other products. Making sure that all of the services under consideration have the right equipment to meet your needs will help to narrow the focus to only qualified services and prevent possibly making a costly mistake in terms of selection.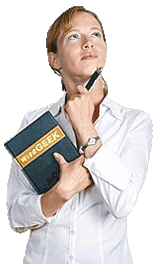 Along with making sure each baler service under consideration can process the materials you have in mind, there is also the matter of evaluating how much each service will cost. This is true whether there is a need for a one-time baling project or if the company requires some sort of ongoing support. The pricing structures used by professional baler services may involve a flat rate per bale up to a certain weight limit, or a fixed amount per pound or kilogram of compressed matter. In addition, this rate may or may not be inclusive of costs such as transport of the materials to a baling site or bringing the baling equipment to the customer site. Make sure all costs are identified in the quotation received from each provider, and seek to confirm if this is an estimate or if the provider will honor those rates as the delivered price for the service.
Keep in mind that investigating the background and reputation of each baler service is also important. Just as companies take time to check on the stability and standing of vendors of all types, making sure that the baler ultimately chosen has a reputation for honesty, gets the work done in a timely manner, and has a track record of keeping customers happy will go a long way toward avoiding getting involved with the wrong provider. Check with industry watchdog and consumer protection agencies, as well as with business bureaus and even the local chamber of commerce before making a final decision, and the chances of establishing a long and mutually beneficial working relationship will be greatly enhanced.
AS FEATURED ON:
AS FEATURED ON:







Woman holding a book