What Is Weathering Steel?
Weathering steel is a special type of steel alloy designed to naturally resist rust and corrosion. It is commonly referred to as Cor-Ten®, or Corten, which is a brand-name version of this product produced by U.S. Steel. Weathering steel contains a mix of standard steel and alloys that offer natural corrosion resistance, including metals like copper, nickel, and chromium. After being exposed to the air outdoors, these metals form a rust-colored patina on the surface of the steel. This patina regenerates itself automatically with changes in the weather, which helps to protect the steel from corrosion-related damage over time.
This material is often used to create building facades or metal siding. It is also commonly used to build bridges, and is one of the most popular materials for constructing metal guardrails along the side of a road. Many outdoor sculptures and other works of art are made from this steel, including the famous LOVE sculpture in Chicago. This type of steel is particularly common in wilderness areas like national parks because of its ability to blend into the environment.
Builders use weathering steel as an alternative to traditional galvanized steel, which is coated with zinc to create a protective outer layer. While galvanized steel features a bright, shiny finish that lasts for many years, weathering steel is known for its rust-colored patina. The difference in appearance between these two materials is one of the main distinguishing characteristics, as both provide resistance against long-term wear and corrosion. Typically, this type of steel is used in areas where the metal should blend in with the local environment, while galvanized steel is used where a brighter finish is preferred.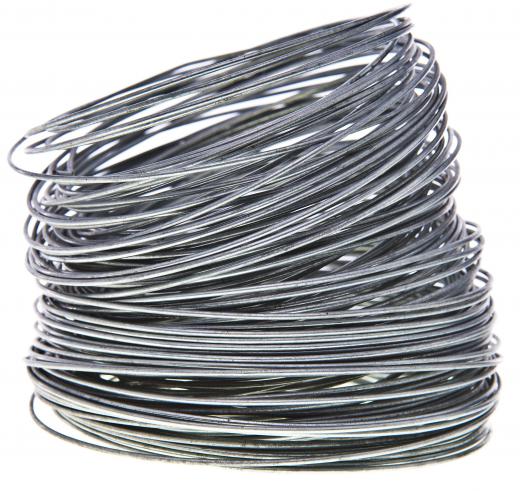 One appeal of this steel is its extremely low maintenance requirements. This material is self-protecting, and requires no rust removal or repairs. The natural patina means that no finishing is required, which can help cut installation and labor costs. Many people appreciate the rustic natural beauty of this material, which can be hard to duplicate with other types of steel. Finally, this type of steel is relatively affordable compared to galvanized steel or other coated metals.
Despite its many advantages, this type of steel is also associated with some potential limitations or drawbacks. This material cannot be painted or coated, as any finishes tend to reduce the natural corrosion resistance of the patina. Weathering steel may not be the best choice for projects exposed to a high level of moisture or salty sea air, as these types of conditions may lead to excessive corrosion. The tendency of this material to form a rust-colored patina can also lead to bleeding or staining of nearby materials.
AS FEATURED ON:
AS FEATURED ON:







By: alephcomo1

Builders use weathering steel as an alternative to traditional galvanized steel, which is coated with zinc to create a protective outer layer.

By: Jon Le-Bon

Galvanized steel is bright and shiny while weathering steel has a rust-colored patina.

By: Moreno Soppelsa

Galvanization -- the applying of protective zinc coatings to steel or iron -- is often performed using special machines at production factories.