What is the Ethanol Industry Like Worldwide?
The ethanol industry is one that has seen huge growth as it grew out of its infancy, followed by a leveling off as it matured. While the industry and its process hold some promise in helping to stem the use of fossil fuels, it is going through a series of growing pains caused mainly by price pressures on two different fronts. Further, as competing technologies come online, the existing ethanol industry will be forced to find a way to adapt, or risk not surviving.
While most in North America understand that corn grain is the main crop used by the ethanol industry domestically, it is not the only source of ethanol. Nearly any crop, but especially those high in starch, can be used for ethanol. In fact, in more temperate latitudes, such as Brazil, the ethanol industry mainly uses sugarcane. In actuality, this is a much better choice than corn, as it has more starch by weight, and thus more energy.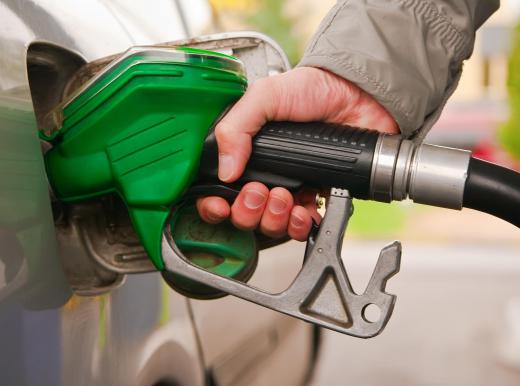 In the early 2000s, the industry enjoyed unprecedented growth as safe gasoline additives were being sought, especially in light of the turn against the MTBE additive, which was considered toxic to the environment. Low corn prices and high oil prices created a perfect combination for the industry and plants were being built all over the Midwest at a record pace -- nearly one every two to three weeks in some Midwestern states. The ethanol industry seemed like a very attractive investment during those times. The demand for renewable fuel sources, which included not ethanol but biodiesel, was certainly going to continue to grow.
However, like most business ventures, the ethanol industry is not immune to certain price pressures. The fact that, in North America, so much corn was being consumed led to higher corn prices, thus cutting down on the profits ethanol was delivering. Further, as crude oil came down from its record-high marks, there was less incentive for people to consider alternatives. In other words, at the same time the product was becoming more expensive to make, it was losing its value and appeal on the market.
In the latter part of the decade, market conditions have impacted the entire industry worldwide. Oil is traded on a global market. While corn prices generally move based on conditions in a given region, they all tend to follow the same upward or downward trends over time. This is because grain is increasingly becoming a global commodity as well. The portion of the ethanol industry best suited to survive will likely be the one that comes through such perilous times.
As such, the outlook for corn-based ethanol is not extremely positive. The only thing currently protecting the industry in the United States is a high tariff on sugar-based Brazilian ethanol. To help, researchers are looking at other, more starchy, crops such as switchgrass, which may one day replace corn ethanol in many manufacturing facilities. Still, that process, both the research and development, and retrofitting of facilities, will take time.


By: Szasz-Fabian Erika

Ethanol.

By: Swapan

Ethanol can be made from sugarcane.

By: Anna Lurye

Biodiesel may present an alternative to traditional diesel fuel.

By: simo_cris

Ethanol plants have been built all over the Midwest.