What is the Charpy Impact Test?
The Charpy impact test is a procedure utilized to determine the response of a material to sudden stress. The test procedure is performed by striking a fixed sample of material with a pendulum utilizing a measured amount of force. The sample material has a machined notch located directly behind the point of impact. This notch is required to provide an area of stress concentration for the test. The primary objective of a Charpy impact test is to determine whether a material is ductile or brittle.
A Charpy impact test is performed by placing a notched material sample in the path of a swinging pendulum. The sample is fixed at each end so that the path of the pendulum is in its center and is directly behind the notched area. The distance traveled by the pendulum prior to impact produces a measurable amount of force. The results of this test are then used to determine the material's ability to withstand sudden stress. The Charpy impact test is usually a simple and inexpensive way to asses the suitability of a material in a particular application.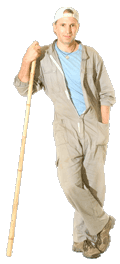 Sample materials used in a Charpy impact test must be a standard size to provide accurate results. A standard depth notch must also be cut into the sample just behind the exact point of impact. The pendulum is only allowed to strike the sample once during the procedure. If the pendulum fails to fracture the material during the test, the procedure is performed again using a new material sample. The force of the pendulum is increased with each successive test until a fracture occurs.
The Charpy impact test is primarily used to determine if a material is more ductile or brittle. If the sample material fractures along a flat plane during the test, it is considered to be more brittle. Samples that fracture in a jagged manner are considered to be more ductile. The majority of materials tend to fracture in a mixture of both ways. When this occurs, the fracture is analyzed to determine the percentage of ductile or brittle properties.
This test also determines the yield point. The yield point of a material is the point at which plastic deformation begins. A material usually undergoes elastic deformation prior to reaching its yield point. Elastic deformation permits the material to regain its original shape after stress is removed. Plastic deformation results in permanent damage to the material.
AS FEATURED ON:
AS FEATURED ON:







Worker