Spin coating is a process used to apply a layer of film to a base material. This process relies on a spinner machine, or spin coater, which can be found in laboratories and industrial settings. Spin coating plays an important role in the field of microfabrication, which involves building infinitely small or thin materials. These spinning machines allow users to create very fine, thin coatings that are difficult to recreate through other processes.
The spin coating process begins when workers apply a measured amount of resin onto the center of a base material. This base material is then placed into the spin coater, and the lid of the machine is closed for protection. When the machine is turned on, it rotates the base material so that the resin spreads out across the surface. As the rotational speed increases, the excess resin spins off the edges of the base and into the recesses of the machine. The coated base can then be removed from the spinner and placed into a drying oven until the film hardens completely.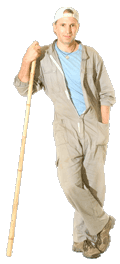 Thin film deposition benefits a variety of industries. It's used to produce film, microchips, and electronics. Spin coating may also be used to produce micro-circuitry, make CDs, or apply paint and other coatings. Scientists and researchers also rely on spin coating when performing medical and scientific experiments in a laboratory.
The resins used in spin coating can vary depending on application and industry. Many users rely on a cyclohexanone resin for general purpose coating, though this material may not be suitable for all applications. The base materials used in this process also vary, and may include polystyrene or other polymer blends.
While spin coating sounds relatively simple in theory, even small changes in procedure or materials can have a tremendous impact on the coating process. For example, a change in the resin viscosity, or a higher solid-to-liquid ratio, can lead to inadequate coverage during spinning. The wrong spin speed can cause the film to spread to thinly, or to remain thicker than intended. Film quality may also be affected by the temperature and rate of evaporation within the room.
Spin coating equipment ranges in size from small tabletop units to large-scale automated machines. Smaller units generally provide the lowest level of accuracy in terms of film thickness and consistency. Larger models may be fully automated to ensure all coating elements remain constant, resulting in greater accuracy and more reliable results.
AS FEATURED ON:
AS FEATURED ON:







Worker