Salt peter typically refers to the chemical compound potassium nitrate, though it may also refer to sodium nitrate. Salt peter was once collected from decomposing material, but today, it is generally manufactured by treating sodium nitrate, mostly mined in Chile, with potassium chloride and collecting the precipitate. Salt peter was one of the ingredients of the first gunpowder, black powder. Today, it has many uses in both the laboratory and the larger world.
Black powder, oxidized with salt peter, is still used for small novelty explosives, such as fireworks and model rockets, though firearms typically use newer types of gunpowder. Salt peter is most widely used in manufacturing nitric acid, however, which is in turn used to make Trinitrotoluene (TNT) and other modern explosives. Nitric acid has many other applications as well, such as its use as a reagent in the laboratory and as an ingredient in plant fertilizers. Salt peter is also used as a fertilizer and as a stump remover, as it accelerates the decomposition process of tree stumps.
Salt peter can be found in many everyday products as well. It is used to preserve some foods, most commonly meats, although there are concerns about its health effects. Salt peter is also used in ice cream and toothpaste for sensitive teeth.
There used to be a widespread urban legend regarding salt peter that claimed it was added to the food in all male institutions, including the United States Army, as a way to curb libido. It is unlikely that this practice existed, however, since salt peter not only has no such effect, but also can have a number of ill side effects if taken in excess, such as poisoning, reproductive damage, and cancer.
Sodium nitrate, also called salt peter, shares many applications with potassium nitrate. Both can be used to manufacture nitric acid, to propel model rockets, and to increase the shelf life of meats and other foods. Sodium nitrate is also used to manufacture glass and enamel. Like potassium nitrate, sodium nitrate may increase one's likelihood of developing cancer, but it also occurs naturally in leafy green vegetables and may have some health benefits. A small study conducted in Sweden suggested that the nitrates found in vegetables may help lower blood pressure.
What Is Saltpeter Used For?
Saltpeter has a wide variety of uses. It can be used as rocket propellant, as part of a method to remove tree stumps, a gunpowder component, a food preservative or additive, or in gardening.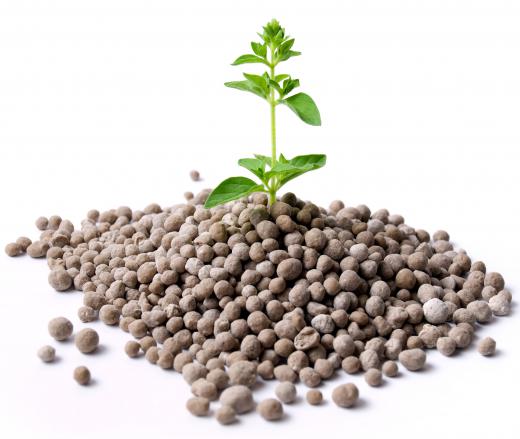 The ingredient is often used to launch model rockets. Much like how it was used for older types of gunpowder it can also be used in firecrackers and various other types of items requiring propulsion. The saltpeter is used as an oxidizer to burn charcoal combined with sulfur which creates an explosive effect. This mixture is referred to as black powder and has its origins in the 9th century in China.
Saltpeter can be used to remove tree stumps because it can speed up the decomposition of the wood. Holes are drilled in the stump and a combination of saltpeter and water is poured in. Within four to six weeks the stump will be soft enough that it can be easily broken up with an ax.
As a food preservative and additive, saltpeter has been used since ancient times. Sorbet was invented by the Chinese by chilling syrup and combining it with saltpeter and snow. In the first century, a Roman by the name of Epicius invented a recipe using saltpeter and dates. In modern times, saltpeter is commonly used in meat to keep it from going bad. It is part of the process of curing which removes moisture and prevents the growth of harmful bacteria. It can also be used in food products to prevent botulism, act as a flavor additive, and prevent discoloration.
Saltpeter promotes germination and encourages plants to mature quickly. It is most effective for seeds that have a hard outer coating. Combined with water, seeds can be soaked in saltpeter to break down the coating which allows light, water, and nutrients to penetrate the inner layers. Saltpeter can also be applied directly to the soil and be used as an effective fertilizer. If used as a spray it can help plants grow that have damaged roots or when the soil is too wet. If the plant requires more nutrition than the roots will allow saltpeter can be used to encourage the plant to take in more nutrients.
Is Saltpeter Used In Gunpowder?
Saltpeter when used in black powder creates gunpowder. It is often credited as the first chemical explosive. It was eventually succeeded by smokeless powder a millennium later which is what modern firearms use today.
Saltpeter was used in different percentages as part of black powder depending on its use. The French in 1879 used a mixture of 75% saltpeter, 12.5% sulfur, and 12.5% charcoal for its gunpowder. The British version was slightly different using 75% saltpeter, 10% sulfur, and 15% charcoal. The mixture was different for rocket propulsion, however. In the same era, the British used 62.4% saltpeter, 14.4% sulfur, and 23.2% charcoal for use in rockets.
These combinations were altered to affect the burn rate of the powder. With less saltpeter in comparison to the other two materials, the powder would burn slower, allowing the rocket to traverse long distances. Gunpowder, which needed to be more immediately explosive without necessarily traveling lengthy distances, could benefit from having more saltpeter.
A strong drawback of saltpeter-based gunpowder is the smoke that results when it is used. During combat situations, the white smoke arising from firearms would either serve to disguise troop movements or give away where a shot came from. Also, the solids that produce the white smoke could easily gunk up the barrel of the firearm, making each additional shot more difficult than the last to load and fire properly. To top it off, if any residue was left in the barrel, the firearm would quickly corrode because gunpowder rapidly absorbs moisture.
What Is Saltpeter Used For in the Army?
You might have heard that saltpeter is added to food or drink in the military to suppress libido. This however is a myth. There is no reason to believe that saltpeter inhibits sexual desire and this has never been a practice. While saltpeter is often present in many foods it is not added in extra amounts for this imaginary purpose. If the army did add more saltpeter to its food or drink, it could be poisonous, as saltpeter is toxic in large quantities.
The myth appears to have originated as a reason why military recruits do not feel much if any sexual desire during basic training. The real reason, however, likely has much to do with stress. Basic training is intensely demanding on the body and is highly stressful which naturally reduces libido.
The fact is that saltpeter has no specific purpose in the military except for its actual uses mentioned previously.
AS FEATURED ON:
AS FEATURED ON:







By: dja65

A small pile of salt peter.

By: Oleksii Sagitov

Salt peter was once used in fireworks.

By: Sinisa Botas

Salt peter may be used in plant fertilizer.

By: Gino Santa Maria

Salt peter is often used as a reagent in laboratories.