Roll slitting is an industrial process where a coiled roll of material is cut into a series of smaller rolls with the use of a cross-cutting blade. This technique is used in the production of a variety of products, as it can be more cost effective than creating multiple small rolls individually. It is possible to customize the size of the rolls for specific projects, or to use generic sizing for mass production of items like rolls of adhesive tape. Equipment for roll slitting is available from a number of industrial manufacturers who offer a range of product sizes.
The size of the machine limits the width and length of rolls it can process, with some being quite large. To operate the equipment, a technician inserts and locks the roll of material to be cut, sets the machine, and activates it to cut up the multiple rolls. Roll slitting is commonly used for soft materials like plastic films, adhesive tapes, and paper. It can also be used for processing sheet metal and other hard materials.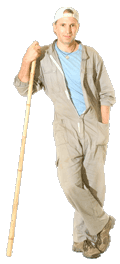 This process can achieve a high degree of precision with minimal waste, as long as the technician plans the cuts correctly. The finished rolls can be rewound, if necessary, and packaged for shipment and sale. Roll slitting equipment can come with some preset functions to create standardized widths, and it can also be customized for specialty products. The equipment allows for high volume manufacture of a range of materials that may need to be processed quickly to be cost effective.
Some companies contract out their roll slitting to other firms who specialize in it. The machinery can be expensive, especially for big projects, and it may not offer an adequate return on investment for small companies. The whole rolls are shipped as is, slit, and prepared for distribution or a return to the original manufacturer, depending on the terms of the contract. It may also be possible to rent a machine for a particular project if a company needs temporary access to roll slitting capabilities.
Companies seeking equipment for this purpose may want to consider the size of their products, as well as the scalability of that size. It may be advisable to purchase a machine that is slightly larger than currently needed, to assure that the company will have room to go. Some manufacturers offer leases or used equipment to companies that do not want to buy a brand new machine, and it may also be possible to pick one up at a liquidation sale to save costs.
AS FEATURED ON:
AS FEATURED ON:







Worker