What Is Process Engineering?
Process engineering is a branch of chemical engineering that focuses on manufacturing and industrial processes. Professionals in this field combine principles from physics, biochemistry, and mathematics to develop more effective production processes. For example, process engineering can be used to determine the best way to transform an existing restaurant into a franchise. This may include everything from raw materials sourcing to the type of accounting software used to track sales. It can also be used to evaluate different methods of harvesting and extracting peanut oil to achieve the highest quality product at the lowest price.
This field is relevant to many industries. It is widely used in food and beverage production, and can also be applied to wastewater treatment and water distribution. Process engineers may also work in facilities that produce thermoplastics, pharmaceuticals, or cosmetics. Process engineering is also used in energy production. It helps firms discover the best ways to extract materials and transform them into fuel with minimal damage to the environment.
Those looking to pursue a career in this type of engineering will often need to obtain a graduate-level degree in chemical engineering or a related field. While some universities offer process engineering programs, many students will be limited to chemical engineering or other broader fields. To find success in this industry, applicants should possess strong technical and scientific skills along with a sense of creativity. A creative eye can be useful for finding new solutions or techniques that may improve a manufacturing process.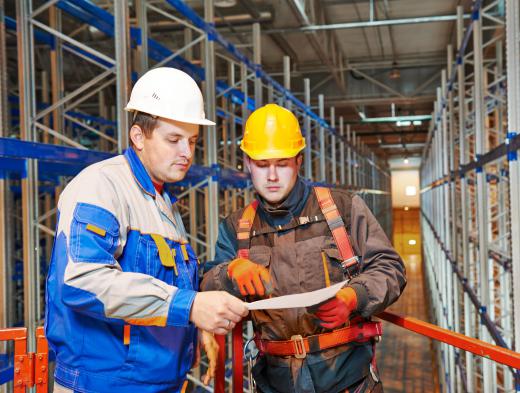 Process engineers may work directly for industrial facilities, though some act as independent consultants. They can be hired to plan the construction and organization of a new facility, or to improve the processes and manufacturing methods at an existing plant. These professionals can also be hired to design or critique new equipment, or simply to write specifications and manuals to help guide current staff within a facility. The process engineer relies on experiments and scientific trials as well as existing data. He may use complex modeling software to evaluate different options within an industry or process.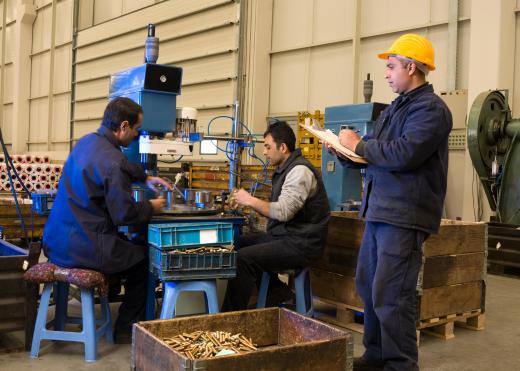 The ultimate goal of process engineering can vary depending on the project. For some, the goal is to improve the quality and performance of the final product. For others, it is to maximize profit by refining the production process and improving efficiency. Some firms may use process engineering to improve relations along the supply chain. Finally, this process can help a facility improve safety or minimize environmental pollution during manufacturing.
AS FEATURED ON:
AS FEATURED ON:







By: lnzyx

Process engineering uses scientific principles to improve production processes.

By: Kadmy

A process engineer may work closely with construction project managers during the design process of a structure.

By: uwimages

A process engineer may study the current operations of his company in order to make improvements.

By: Budimir Jevtic

A food process engineer may be tasked with pasteurization and homogenization of milk before it can be bottled.

By: lianxun zhang

A process engineer may design and optimize the manufacturing process used by workers to produce goods.