What is Polypropylene Resin?
Also known as PP resin, Polypropylene resin is a synthetic polymer that can be used to create a wide range of products. This polymer is made from a combination of propylene and other materials that in decades past were considered to be waste material. Since the development of polypropylene resin during the middle of the 20th century, the resin has been used to make such diverse products as upholstery for car seats and home furnishings, loudspeaker covers, and a number of plastic items for use around the home as well as in the laboratory.
There are several benefits to polypropylene resin that set it apart from other plastics and plastic blends. One has to do with durability. This type of resin can stand up to a great deal of wear and tear, making it ideal for products that see a great deal of usage on a daily basis. For example, plastic dishes and drinking cups made with this type of resin will hold up well in the dishwasher without warping or degrading in any manner. The dishes can easily be used for a number of years with no apparent signs of wear.
Polypropylene resin is also a favorite when it comes to use in different types of textiles. The resin can be heated and formed into small fibers that are ideal for use in the creation of such items as carpeting and upholstery. Since the 1970's many people have purchased sofas and chairs covered in olefin fiber blends that contain the polypropylene resin, partly for the durability, but also for the colorfastness of the fiber and the flame retardant qualities that are inherent in the resin.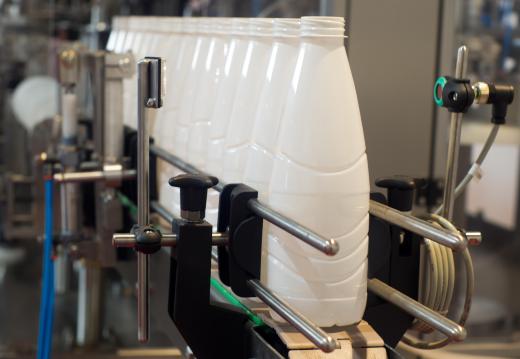 Over the years, other uses for polypropylene resin have been developed. Casing for electronics such as DVD players, televisions, and speakers are commonly manufactured with the resin. Depending on the amount of heat and pressure placed on the resin, it can also be used to create clothing like underwear or even diapers of all sizes. By employing injection-molding techniques, PP resin can be molded into durable gears or formed into all sorts of utensils.
Depending on the exact process used to tailor the polypropylene resin, the end effect can appear very much like more expensive products. For example, molded charger plates made with the resin and tempered with some type of antistatic additive will retain a sheen for many years, as well as be very easy to clean. The same is true with inexpensive lawn furniture created with this type of polymer resin. Adding elements during the grading and heating of the material can give the furniture a strong sheen while also helping the products to resist scratching and staining.
AS FEATURED ON:
AS FEATURED ON:







By: rgbdigital

Polypropylene file holder.

By: Budimir Jevtic

Polypropylene resin is widely used to make plastic bottles for milk, soda and other beverages.

By: monstersparrow

Polypropylene has been used for upholstery for car seats.