Maple lumber is wood that comes from any of the trees in the genus Acer. This type of lumber can come from many different species within this genus, but the most common is Acer saccharum or sugar maple, also commonly known as rock maple or hard maple. Maple lumber is a common type of building material used for many things, such as furniture, cabinets and many other finishing projects. It is not commonly used for structural purposes because it is much more valuable for decorative and finished products.
Any wood that is milled from one of the dozens of species of maple can be termed maple lumber, but there are a limited number of common species used to make this highly desirable type of lumber. Maple lumber generally is divided into two main categories: hard and soft. Sugar and black maples are the sources for hard maple lumber. Black maple also is sometimes known as black sugar maple. These trees primarily are harvested in the northeast and midwest regions of the United States, and these areas account for about two-thirds of all hard maple lumber produced.
Hard maple lumber is very desirable as a subject for all types of woodworking projects. It usually is light reddish-brown to medium reddish-brown and has a grain that generally is fairly straight. The wood is very strong, heavy and resistant to bending and shock. It must be dried well before use, because it has a high degree of shrinkage as it dries. These qualities make it a favorite for flooring, cabinets, veneers, cutting boards, blocks and furniture.
Maple also is a popular wood for turning, and some Major League Baseball players prefer bats made from this versitile wood. Hard maple lumber also comes in rare varieties such as birdseye maple, curly maple and fiddleback maple, all of which exhibit unusual characteristics of grain that woodworkers and consumers find especially beautiful and desirable. For example, some very expensive luxury cars use birdseye maple in the construction of dashboards and cockpit accents.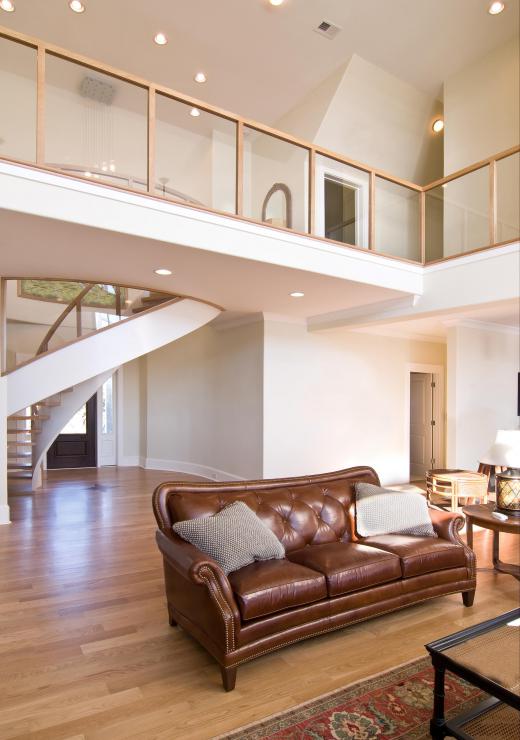 Soft maple lumber comes from several other common maple species, including silver maple, big leaf maple, red maple and boxelder. These trees produce a wood that is very similar to the hard maples but slightly less hard, strong or dense. These woods still are considered hardwoods, however, and they are considerably harder than many other types of lumbers, especially pines.
Most soft maple lumber comes from the eastern U.S., except bigleaf maple, which is found primarily in the northwest region of the U.S. These woods are commonly used for more industrial applications, such as railroad ties, pallets, boxes and crates. Some consumer wares such as toys, kitchen utensils and veneers also might be made from soft maple.
AS FEATURED ON:
AS FEATURED ON:







By: SNEHIT

The dashboards of Rolls Royces are made of birdseye maple.

By: James Warren

Birdseye maple is a type of expensive maple lumber that might be used in luxury cars.

By: Wollwerth Imagery

The lumber from rock maple and Brazilian maple trees is often used to make hardwood flooring.