What is Light Sweet Crude Oil?
Light sweet crude oil is an especially sought-after form of crude oil that can be used to make products like gasoline, kerosene, and high-quality diesel. Although many consumers think that most crude oil is essentially the same, in fact there are a number of classifications for crude oil which are used to divide the oil by impurities and consistency. Some forms of crude oil are considered more valuable than others, with light sweet crude typically commanding the highest prices on the market.
Sweet crude is a form of crude oil that has a sulfur content below 0.5%. Typically, it also has lower levels of other impurities, and the name is a reference to the flavor; sweet crude has a faintly sweet taste, for those willing to give it a try. (Although it should be noted that actual ingestion of any oil is not advised.) The lower levels of impurities make it easier to process, because the resulting products do not need to be filtered as extensively. In contrast, it is also possible to find sour crude oil, which has a higher sulfur content.
Light crude is crude oil that has a low percentage of wax. This means that the viscosity of the oil is much lower, which makes it easier to pump, transport, and handle. Light crude is also less likely to clog processing systems. This is in contrast with heavy crude, which is thicker and of generally lower quality.
In the case of light sweet crude oil, the oil is both light, with a low wax content, and sweet, with a low sulfur content. It also tends to contain a larger percentage of fractions that can be converted into fuels which are in high demand. Because this oil has so many useful traits, it is often a very desirable product, with many refineries preferring to work with it oil whenever possible. The clamor for it puts heavy pressure on areas with large deposits of light sweet crude oil, such as Alaska.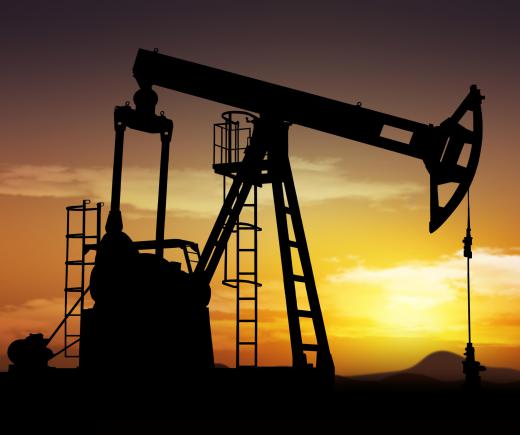 In times of oil scarcity, refineries will work with other forms of crude oil, but this can cause a corresponding decline in fuel quality. Refineries can also charge a premium for their high-quality fuels, reflecting the difficulty they have in obtaining the raw materials. This can directly affect consumers, many of whom use products derived from light sweet crude in their daily lives.
AS FEATURED ON:
AS FEATURED ON:







By: sint

Gasoline is typically made from light sweet crude oil.

By: Edelweiss

A pumpjack oil well.

By: eyeidea

An offshore oil platform can be used to extract oil from the ground under the ocean.

By: Tomas Sereda

Light sweet crude oil is separated into products like gasoline and kerosene in cracking towers at oil refineries.

By: juan35mm

Large deposits of light sweet crude oil are found in Alaska.

By: mediagram

Kerosene is a light sweet crude oil.