What Is Involved in the Industrial Design Process?
The industrial design process is primarily comprised of the conception of a design for a product and the various stages involved in bringing the design to fruition. There are no limits to the types of products that can be created by the application of the industrial design process, as it all depends on what the project designers are trying to achieve. Sometimes the aim of the design is to assist a particular client in achieving the design and creation of a concept. At other times, the designer must handle the conceptualization of the product and all of the necessary research needed to apply the concept to a particular use.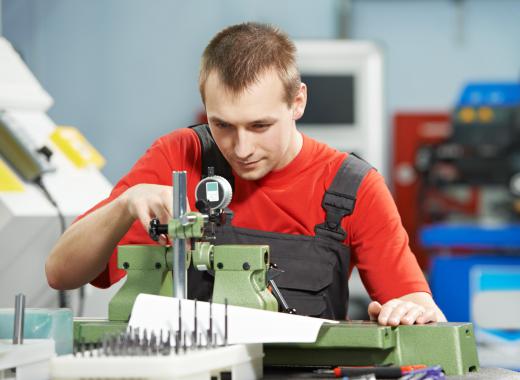 The first stage in the industrial design process is the planning stage, which may involve input from the client. Clients who contract the services of these designers usually come from different industries, such as manufacturing, healthcare or consumer products. When the client tells the designer the aim of the company in relation to the product, the designer will apply this information and any other feasible specifications to the designing of the product. Assuming the aim of the client is to create a product that stands out from that of the competitors, the designer will use this information as a foundation for creating the concept for the product.
For example, assuming a company that produces baby products wants to produce diapers that are unlike anything offered on the market, this will serve as a cue for the designers to create something different. In this case, the strategy the client is trying to attain is differentiation from other similar producers. As such, the client and the designers will be closely involved in the process of taking the product through the various stages of initial concept until the production of a prototype. If the client is not satisfied with anything at any step during the process, he or she will have the option of asking for modifications that are within reason.
Sometimes the industrial design process is the initiative of the designers who may look for openings in the various industries where their creativity can be applied toward the creation of a product. Such a product could fill a need in the industry, or it could be an improvement on already existing products. Alternatively, the product could merely stand out from the other ones due to the style, shape or color.


By: lnzyx

The industrial design process incorporates manufacturing and other planning elements.

By: Kadmy

An industrial plant designer may need to test and calibrate components used in his projects.