What is Formaldehyde Glue?
Formaldehyde glue, also called plastic resin, is an adhesive commonly used in woodworking. The glue can be used in veneer and lamination work. Formaldehyde glue is known for open working time, rigidity, and resistance to moisture. Industrial formaldehyde can also be used on oily woods, to which other adhesives may not bond. While this glue may have a long working time, it can easily and quickly be cured when heat is used.
Woodworking, veneering, and lamination can be time-consuming projects. Formaldehyde glue has an open working time that ranges from 30 to 45 minutes. This means the glue will not set before this length of time. The open working time may be extended in cooler environments, but the product should not be used in conditions with temperatures below 55°F (12.7°C).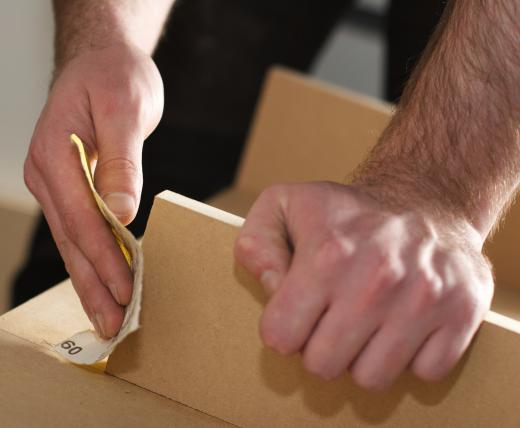 The extended working time with urea formaldehyde adhesive can be reduced in hot conditions. If the temperature reaches 90°F (32°C), the working time may be reduced to between five and 10 minutes. Heat may be used to decrease set time in cold environments. Once set, colder temperatures will not affect the bond.
Yellow glue, or polyvinyl acetate glue, is commonly used in woodworking and furniture manufacturing. Yellow glue is semi-rigid glue, which means the weight of the piece may pull the glue bond over time, causing a gap between adhered materials. Formaldehyde glue is rigid glue that may withstand more pressure and weight pull than semi-rigid glue.
Veneer and lamination work may be done on furniture pieces that need to withstand moisture. A dining room table, for instance, may come in contact with wet substances from plates, glasses, and serving dishes. Formaldehyde glue resists such moisture. The bond between the veneer or lamination, and the hardwood beneath, stays strong even when moisture is present.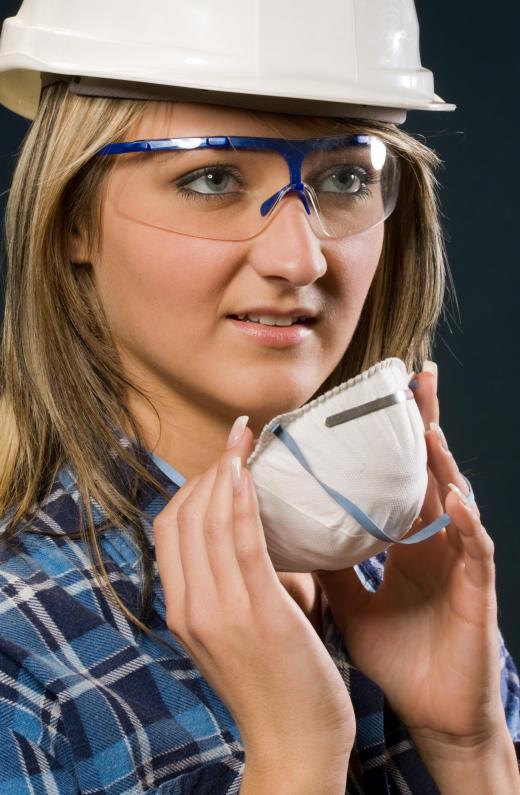 Expensive furniture pieces may be constructed from exotic woods. These woods can have oily characteristics, making adhesion difficult. Formaldehyde glue bonds such unique woods together without the need for additional preparation or curing of the material. Bonds between oily woods and veneer or lamination are typically just as strong as bonds using non-oily woods.
Safety precautions should be taken when working with formaldehyde glue. The glue is listed as a possible human carcinogen. This means the vapors released by the formaldehyde may cause cancer. Proper safety equipment, such as goggles and face masks, should be used to decrease potential health risks to people. Proper ventilation should also be used, to decrease the concentration of formaldehyde in the air.
AS FEATURED ON:
AS FEATURED ON:







A man working with MDF, which is commonly made with formaldehyde glue.

A person cutting particle board, which is made with formaldehyde glue.

By: Andrzej Solnica

A face mask and eye protection should be worn when working with MDF, which is commonly made with formaldehyde glue.

By: jovannig

Some individuals may experience respiratory problems when exposed to high levels of formaldehyde.