Dynamic demand has to do with the ability to make adjustments in the way that the load of current carried over an electrical grid is managed. The idea behind this type of technology is to conform the load demand more to the actual usage at any given point along the grid, effectively aiding in making the grid more efficient. The concept has also been extended to the configuration of circuitry in various types of electrical devices, using designs that allow those devices to function in a more energy-efficient manner.
The basic concept of dynamic demand is to make use of an approach that is sometimes referred to as semi-passive. This simply means that when the configuration for a grid or an electrical device is considered to have a dynamic demand design, there will be an automatic adjustment of the load demand necessary for optimum operation. This shift or adjustment occurs based on the current load demand required in order to supply an adequate amount of current to fuel the ongoing operation of all connections along the grid.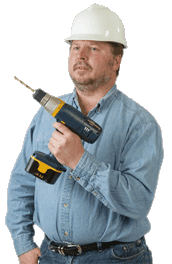 One of the easiest ways to understand how dynamic demand functions in appliances is to consider how a household refrigerator structured with this type of energy-saving technology would function. Essentially, the device is able to adapt the load of energy required to keep the main section of the device as well as the freezer compartment cool enough for the foods contained in each section. There is no need to manually adjust the temperature settings. Instead, the appliance is configured to identify the amount of energy required to maintain the right temperature settings and makes adjustments in the power needed to manage the task throughout the day. This means that when the exterior temperature rises considerably, the system will automatically increase power usage to maintain the right temperature, while also lowering energy consumption when less energy is required to maintain that same temperature.
As a means of making many different types of electrical devices more energy efficient, the idea of dynamic demand plays a role in the operation of many types of industrial machines as well as household appliances. Essentially, anytime there is some fluctuation in the amount of power required to manage the operation of a section of a power grid or even an individual device, this strategy allows for automatic adjustment to meet the current circumstances. As more applications are found for dynamic demand, there is a good chance that consumers will hear more about this approach and its benefits on both the environment in general and the ability to more efficiently manage energy costs.
AS FEATURED ON:
AS FEATURED ON:







Man with a drill