Crushed stone is a construction product people can use for things like drainage, paving, and landscaping. It consists of pieces of rock or stone reduced to a similar size with the use of special equipment. Numerous companies offer this product in a range of sizes for consumers, and people can buy it through home supply and construction stores. For people who only need a small quantity, it may be possible to buy a partial load or container, depending on the policies of a given supplier.
Raw materials for crushed stone come from a number of sources, and any given load can contain a mix. Using crushing equipment and screens, companies break the rock up into small chunks. Some of the edges can be sharp, and it may be possible to tumble the stone before delivery to blunt the edges. Companies typically produce several grades of crushed stone, separated by size. They can also use specific rock mixtures for projects where the color or composition might matter.
One application for crushed stone is for gravel driveways and drainage trenches. The stone readily allows water to percolate through while also creating a smooth, even upper surface. People may also use small amounts in plant beds and planters for drainage, depending on what they are growing. At construction sites, a crushed stone pad can act to trap dirt and dust on the edges of the site to limit tracking by construction workers and allow water draining from the side to dissipate without flooding.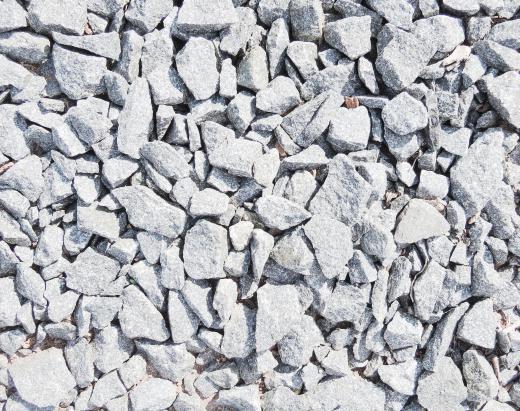 Another use for crushed stone is in concrete aggregates, asphalt paving, and similar applications. Small grades of stone are typically suitable for this application. Crushed stone is also useful for preparing roadbeds and railway tracks, in which case other materials may be laid over it to complete the project. People may use it additionally for underlaying brick and other walkways to provide drainage and prevent subsidence.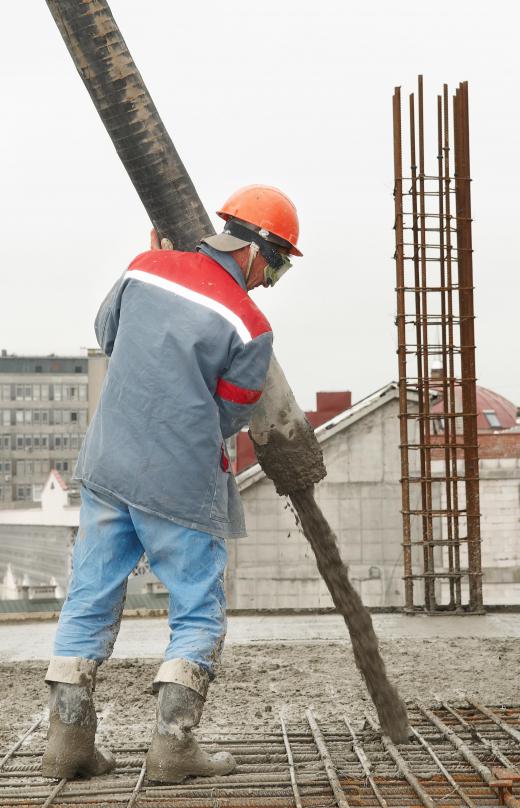 Companies usually sell this product by the truckload, because that is the easiest way to package and deliver it. Sometimes people who share a driveway or property line may arrange to split a truckload if they cannot use an entire load by themselves. Another option is to purchase packaged crushed stone for people like gardeners, or to ask a company if it is possible to bring containers and buy lesser amounts by weight. This will be more expensive by weight than purchasing a big load in most cases.
AS FEATURED ON:
AS FEATURED ON:







By: Harald Biebel

Railway track creation often employs crushed stone.

By: Virynja

Crushed gravel is often used to fill driveways and walkways.

By: Kadmy

Crushed stone is used in concrete aggregates.

By: ekarin

Coarse crushed stone is commonly used in landscaping designs.

By: Nicola_Del_Mutolo

Crushed stone can be used in the making of asphalt, the material used to pave roads.