Cobalt glass is the deep blue combination of glass and cobalt metal, with the blue coloring resulting from the cobalt inclusions. Very little cobalt is added to molten glass to produce the color; a glass structure with 0.5 percent cobalt will give it a powerful blue color, with manganese and iron commonly added to mute the color. Aside from an appealing appearance, cobalt glass can be used as an optical filter for flame tests, because it filters out the contaminating colors cast from iron and sodium. Smalt, or powdered cobalt glass, is used as a pigment for paint and pottery.
When glass is made from heating sand and other sources of carbon to very high temperatures, the heat causes the carbon to become a molten substance. Before the glass can cool and solidify, cobalt can be added to the mixture to give the glass a deep blue color. Cobalt is one of the strongest pigmenting metals, so only a very small amount is needed to make the blue coloring occur. Most glass will need just 0.5 percent cobalt to produce a striking color.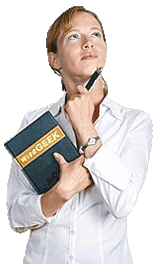 Cobalt is such a strong coloring agent that it can easily make a powerful blue color, but some manufacturers may want a fainter shade of blue. To achieve this, and to ensure there is enough cobalt in the glass mixture, iron or manganese is added to the glass. Aside from making the glass harder, this also mutes the cobalt's blue.
While cobalt glass looks ornate and is a prized material for many collectors, it also has a practical application for scientists performing flame tests. A flame test is a test in which a substance is put over a flame, and the change in the flame's color determines what metals are in the substance. If there is no optical filter, sodium and iron contaminate the flame color, making it look too yellow. Using cobalt glass as an optical filter balances out the color and makes it easier for scientists to view the metal ions.
Another function of this glass is as smalt, or cobalt glass that has been crushed to a powder. Smalt is used in pottery and painting to lend its powerful blue pigment to these mediums. This often was used in the past, but synthetic pigments are more often used in contemporary times, because they are cheaper to make and reproduce the same color each time. Some hobbyists and professionals still use smalt, even though it is more expensive.
AS FEATURED ON:
AS FEATURED ON:







Woman holding a book