In various forms of industry parts or whole machines could need to be produced under particular temperature and other specifications. Similarly, storage of certain products might be necessary in what are called controlled environments. The effort to make certain that production or storage of things produced meets certain specifications is called climate control, and there are many industries in which the climate must be kept within a defined range so that products remain workable or are superior in quality.
For example, in many of the large wineries, there is concern about how to store wine during and after its fermentation process. This is often conducted on a direct level, where temperature and others aspects like humidity are controlled from within wine storage or fermenting devices, such as steel tanks. Preventing these environments from getting too hot or too cold is thought to create better wine and prevent spoilage.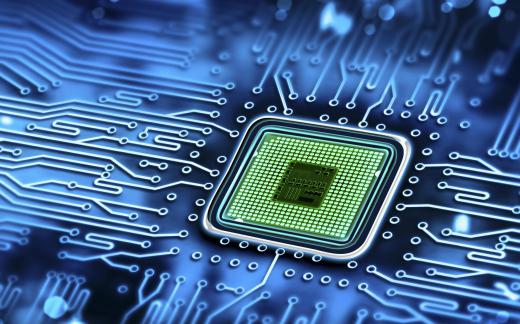 After fermentation processes are complete or if they take place in the bottle, the winery must turn it thoughts to the best way to control quality of the wine through exterior temperature. They may want wine stored in at least semi-cool environments that lack humidity. Wineries that keep their wine on site might build vast rooms for storage, where climate control is utilized to retain optimum temperature for aging or for storing until shipping.
There are many other businesses that need some type of climate control. One strong need in building many computer parts is creating cool and dust-free environments that help to produce the best microchips, processors or assemble whole computers. Normally such a control is achieved by using HVAC (heating, ventilation and cooling) systems that have acute sensors. These sensors, when adequate for building or room size, help to automatically adjust as temperature and/or moisture level in the room shifts, maintaining the desired climate control thought most appropriate by the business.
While building things in an environment with climate control can be desirable from a manufacturing point of view, there is usually more than one factor that must be considered. People must often work in the climate-controlled environment and deciding optimum climate has to take account how people will respond to it. Any production or storage of something that needs excessive heat or cold could be difficult for workers.
Companies can go in several directions on this issue. They might limit time in very non-habitable climate control environments or they could provide some form of protective clothing that can be worn while people work in these environments. For instance, the diver who feeds fish at the aquarium wears special clothing to do this, which means he can breathe underwater and won't get chilled if the water is set to an optimum temperature for a certain type of fish. People who work in assembly in cooler temperatures might need to wear warmer clothing and gloves to work, so they can continue to work efficiently in a climate that is not very comfortable for humans.
AS FEATURED ON:
AS FEATURED ON:







By: Edelweiss

Climate controlled rooms eliminate contaminants during the production of microchips.

By: mertcan

Climate control systems are part of the building's heating, ventilation, and air conditioning (HVAC) system, and are typically installed and maintained by specialty contractors.

By: Are Barstad

Some climate control systems aim to control humidity.

By: Pavel Losevsky

Steel fermenting tanks often have their own climate control tools.