What Is an Ultrasonic Motor?
An ultrasonic motor is a type of electric motor that makes use of ultrasonic vibration in order to function. The vibration is produced when a component known as a stator is positioned on a slider or rotor, allowing for the creation of energy that in turn helps to power forward motion within the motor. This type of technology is often used in the creation of cameras that are capable of capturing images with a high degree of efficiency.
The actual design of an ultrasonic motor may make use of a rotor or a slider, depending on the configuration of the device. When a rotor is employed, this allows the motor to function with the creation of what is known as rotation, or the movement of certain components in conjunction with one another. A slightly different approach involves the use of a slider in lieu of the rotor and produces what is known as a linear translation. In both scenarios, the stator is positioned against one of these components as the means of creating the desired effect.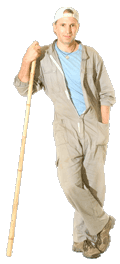 The technology of the ultrasonic motor as a component in various types of camera equipment can be traced back to the second half of the 20th century. During the 1970s, well-established companies like Sashida began to develop motors that would enhance the activity of filming and capturing images, resulting in clearer definition and crisp lifelike imaging. Throughout the 1970s and the 1980s other companies such as Canon also began to work on developing more advanced methods of image capturing, resulting in the development of both the ultrasonic motor and the similar technology of the Piezoelectric motor. Since the beginning of the 21st century, a number of camera producers have used variants of the ultrasonic motor in different makes and models of camera.
While technologically advanced, the ultrasonic motor actually simplifies the process of image capturing, allowing the digital cameras and other types of camera equipment to be far more compact than the cameras of years past. Along with the smaller structure, cameras that use this particular type of motor are capable of capturing superior images that can be saved in digital formats as well as used to create hard copies that are vibrant and well-defined, even when blown up to a larger size than the actual image. Thanks to the fact that the cost of this technology is comparatively low, the inclusion of an ultrasonic motor also allows consumers to enjoy the benefits of using a camera without having to pay a huge price tag for the latest technology.
AS FEATURED ON:
AS FEATURED ON:







Worker