What is an Erection Tower?
Erection towers are simple structures that are commonly employed at building construction sites. A basic erection tower is a temporary framework of scaffolding that is created for the sole purpose of aiding in the construction of a permanent building. Towers of this type can be used to support workers, or as a means of maneuvering building materials into place with the use of a hoist or crane.
A basic erection tower construction involves the use of solid metal pipes to create the basic framework. Usually, the pipe sections are threaded to allow for easy connection between sections. Holes are drilled into the pipes at precise points, making it possible to join the sections at several different angles. This makes it easy to adapt the configuration of the tower to suit the current needs of the construction process.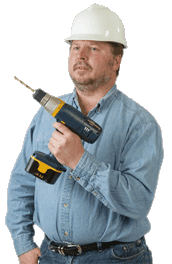 Along with the metal scaffolding, wood planking is often used in the general design. The planking effectively creates secure walkways for construction professionals to move about while working on various sections of the building construction. At the same time, the use of sturdy wood planking makes it possible to create surfaces where flats of building materials can be placed with the use of a crane or hoist. This allows the crew working on the building to have what they need at hand, eliminating the need to constantly climb up and down the tower scaffolding.
It is not unusual for tower cranes to be part of the erection tower design, especially when the construction project involves a building with more than a couple of stories. Erecting a tower crane still involves the same basic process and materials as any erection tower, but also requires the creation of reinforced sections that can support the weight of heavier machinery. The crane itself may be placed onto the framework, or simply be attached to the scaffolding, depending on the general condition of the job site and the design of the structure under construction.
When the erection tower is no longer required, the process for dismantling the sections usually begins at the upper levels of the scaffolding, and gradually moves toward ground level. While some construction companies discard the pipe sections after each project is completed, others choose to inspect the sections and retain those that were not bent or otherwise damaged during the latest use. Any sections that are retained are transported from the building site and stored until their next use.
AS FEATURED ON:
AS FEATURED ON:







Man with a drill