An air scrubber is a device that is used to remove particles, gases, or chemicals from the air within a given area. While most air filtration systems of this type are designed to handle only one of these types of pollutants, there are a few industrial air cleaners that will handle two and even all three contaminants. Most scrubbers are configured to complete at least six cycles of operation each hour, helping to keep the air in the space free of any type of contamination.
In any facility where airborne contaminants are common, the use of an air scrubber is one of the best ways to protect the health of the employees. For example, workers in a textile plant are constantly exposed to airborne particles that come from the fibers used to weave different types of materials. The right air scrubber will make particle control much more effective than simply providing employees with face masks, and decrease the potential for the bronchial condition known as white lung.
Another application of the air scrubber as an essential part of workplace safety equipment is to remove gases from the air within a space. This can be especially helpful in laboratories and other facilities where fumes are common. The effective fumes control of the right scrubber significantly reduces exposure to gases that over time could have a detrimental impact on the health of anyone working in the area.
Like most air filtration systems, an air scrubber makes use of purification filters that help to remove contaminants as the air within the space is circulated through the system. Several times each hour, the scrubber draws the contaminated air from the space while simultaneously pumping in fresh air that is free of gases, chemicals, or airborne particles. Many designs call for the inclusion of high efficiency particle air filters, commonly known as HEPA filters. These filters are capable of capturing a considerable amount of contaminants, making them more efficient than many other types of filters. In addition, a good quality HEPA filter does not have to be changed as often as other filters, a quality that many consumers find attractive.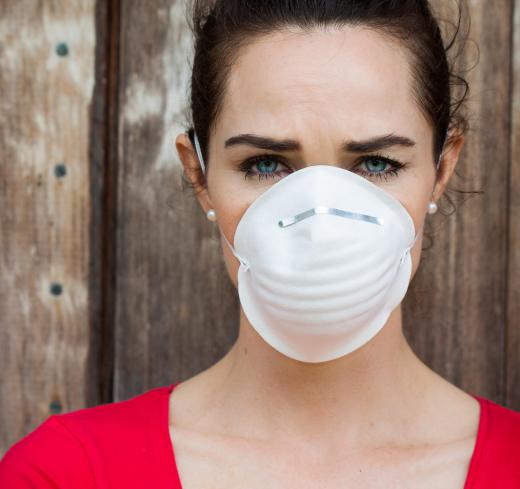 The size and complexity of an air scrubber system will depend on the size of the space that the unit will service, as well as the range and type of contaminants that must be removed from the area. Some air scrubbing systems can be installed with ease, while others may require some alterations to the building in order to assure maximum efficiency. A qualified builder can evaluate the area where the air scrubber will be installed, and make recommendations on the size and type of equipment necessary to keep the air clean on a continuous basis.
AS FEATURED ON:
AS FEATURED ON:







By: Ulrich Müller

Some waste factories use air scrubbers to control indoor fumes and pollutants, and to keep workers safe.

By: pengyou92

Air scrubbers may be utilized in chemistry labs to prevent dangerous fumes from being released.

By: Johan Larson

Air scribbers are used to improve air quality.

By: sushaaa

HEPA filters can remove allergens like dander from the air.

By: stefanolunardi

Air scrubbers can improve air quality and help alleviate a persistent cough.

By: Patryssia

Air scrubbers can improve air quality and reduce the need for inhalers.

By: itardiusz

Air scrubbers can remove particles from the air that cause sinus issues.